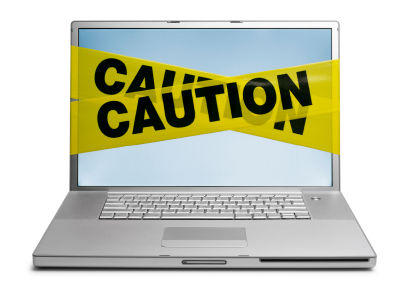 When we were kids, our parents would send us outside after lunch and wouldn't see us again until the street lights (or lightning bugs) lit up. The biggest worry was how filthy we would be when we came home from hours of playing outside, or if we had mercurochrome for the skinned knees from that day's battle. The 80's ushered in bad hair, bad clothes, and bad people. Oh sure, they were always there, but somehow, now the news was filled with kids being snatched from front yards and bus stops under the watchful eyes of their parents. Today, car lines at schools require logistics coordinators and the parents that do let their kids ride the bus are standing at the stop or nearby, ever vigilant to keep them safe from predators and bullies. What about when they are online? How can you protect them from people you can't see?
This generation of kids has never known the world without cellular devices, much less computers. A three year old can navigate through a lock screen, to the iTunes store, locate an app, download it, and begin playing it before most parents have recalled their lock screen pattern. Not to say adults are not smart. It's just that kids have grown up with these devices and technology. They can talk to their friends through texting, Skype, Snapchat, Kik, and other instant messaging (IM) platforms, and they get introduced to new "friends" through these apps, as well. These friends can be a 60 year old man in Chicago, but to your 14 year old, he's a 15 year old who thinks her avatar is cute and wants her to send him pics.
It's not just predators out there. There's a trend with teens to #roastme where they post a photo on Instagram or other interactive media sites and invite others to say mean things about them. The thread then fills up with jabs, digs, and even suggestions of the poster to commit suicide. With teens' esteems as fragile as they are, total strangers telling them they are anything but the beautiful and unique creatures they are is heartbreaking.
But what can you do as a parent to prevent this? There's nothing out there that protects kids from exposure to everything that can harm them, but there are some steps we can take to make it harder for the bad guys.
Know your child's log in information for all devices and apps
Computers should be used in common areas only. There are still some applications that only laptops and desktops can perform, and these should be used where parents can supervise the activity.
Talk to your kids about the dangers of being online. Only talk to people you actually know, and never share personal information online! Netsmartzkids.org is a great site for educating kids on online safety.
The parental control application industry has erupted with companies vying for the top spot for #1 monitoring usage app. A few things to consider before purchasing one of these apps:
What are you wanting to monitor (computer or mobile device)?

Is your device compatible?

Will it monitor more than one device?

Will the monitored device know it is being monitored?
Disclaimer!!!
The following does not constitute any endorsement for these sites.
Pay particular attention to compatibility. The top two companies do not support iOS 9.3.4 (the most current iPhone operating system) and have no information when a release date of when they will support this system. Mobistealth does, mostly because it does not require jailbreaking the phone in order to gain access to the other applications on the phone. It does, however, require the iTunes account information. None of the mobile monitoring applications reviewed were free, but the prices ranged from $40-140 per year monitoring service.
Some statistics on kids and technology:
Rosalie O'Neale, senior advisor with the Australian Communications and Media Authority's Cybersmart Outreach division, penned an article regarding the use of technology in primary-aged children.
95% of of 8-11 year olds had accessed the Internet in the past week. All of them had accessed the Internet at one time or another.

37% of 8-9 year olds and 51% of 10-11 have accessed the Internet using a cellular device.

11% of 8-9 year olds and 67% of 12-13 year olds have their own cell phone.
As parents, we only want what is best for our kids. We want to protect them, and keep them safe from anyone trying to do them harm. While there's an app for that, it isn't perfect. Talking to our kids is the best armor we can give them.
For more information on this article, contact the Sheriff's Office at 870-933-4551.
With your help, we keep Craighead County a wonderful place to call home. Thank you for letting us be a part of that.
Sincerely,
Sheriff Marty Boyd