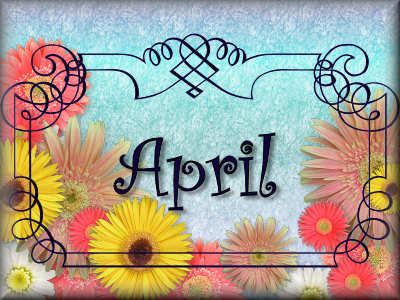 Last April, we discussed the importance of weather awareness this time of year. While this is still a deeply rooted concern in our area, we wanted to take a moment to bring to you the lighter side of this month. As we all know, there are holidays for everything one can imagine, including Tell A Lie Day, as if some folks need a holiday for that. April has its share of off-beat holidays, and we're going to take a tour of the calendar and see what celebrations you might be missing out on.
This month is revered by Christians for Good Friday and Easter Sunday, which falls on April 14 and 16th, respectively. It is a time to celebrate the promise of rebirth, starting anew. Looking around you can see the signs of spring, with trees and flowers budding, colors blushing against the bright green of new grass. This may also be why they chose April for Earth Day. For you celebrating environmental and climate literacy, April 22, is the correct day. This holiday has been around since 1970 and was created by Senator Gaylor Nelson of Wisconsin.
A day to be celebrated that often goes unrecognized is Administrative Professional's Day. Anyone in any workforce is affected daily by work performed by Administrative Professionals. They are called secretaries, office workers, clerks, assistant. Whatever you call them, they perform the tasks that keep the wheels turning. Bills get paid, invoices get sent, mail gets answered, folks get paid. They are often the first people your public sees, and therefore the face of your company. Take time out on April 26th to give a special Thank You! to those who work behind the scenes.
Arbor Day, celebrated the last Friday in April, has been in existence since 1872 when it began in Nebraska. This is a day set aside to plant and dedicate a tree, which helps the environment. Planting trees provides clean air and water and prevents species extinction. The National Arbor Day Foundation provides 10 free trees with membership to their non-profit organization that can be planted by you, in a rain forest (comes with a nifty tee shirt, too) or they will plant 10 trees in one of our nation's forests. It is estimated that nearly 18 million trees are planted each year on Arbor Day. You can also purchase trees from their website, and they will suggest species based on your zone. You can find more than just trees on their site, so take a moment to scroll through their website.
Whichever holidays you celebrate, be safe. Craighead County is one of Arkansas' best communities in which to live and raise a family. Thank you for choosing us to represent you in your Sheriff's Office.
Sincerely,
Sheriff Marty Boyd