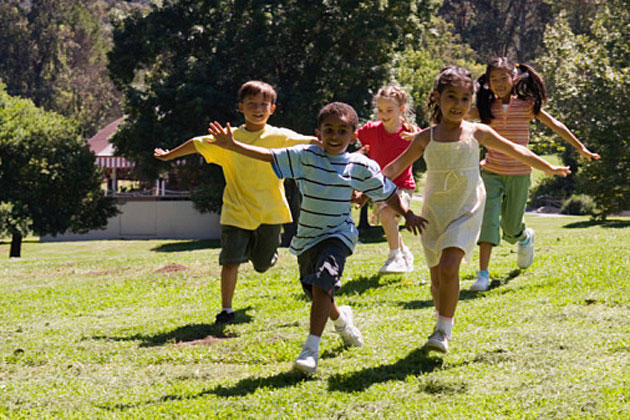 Spring is officially here as of Tuesday, March 20, 2018. If you're like me, it can't get here soon enough. Spring means comes warmer weather, and that means kids are going to be out playing again. We all want the kids to be safe when they're out having fun, so we have compiled a list of tips to help you avoid a needless tragedy.
1.) Pay more attention during times kids are more likely to be outside. This is after school, weekends, holidays, and vacations. Don't take it for granted that because it's dark that kids aren't going to be out playing.


2.) Residential areas require extra attention.


Back out of driveways with caution. Don't rely on your backup camera, but also look around to ensure there are no kids in danger of being hit by your car.
Pay close attention when driving on streets lined with parked cars. Kids are notorious for darting out from between cars and not looking.
Many of our neighborhoods do not have sidewalks. Be careful driving next to kids walking along the side of the road.
Always obey the posted speed limit. Most residential neighborhoods are 25 mph. At 30 mph, perception/reaction distance is 44 feet, and braking distance is 45 feet. This means that from the time that you realize you have to stop and have applied your brakes, you have traveled 45 feet.
3.) Know the laws for school bus stop signs. In the state of Arkansas, all directions of travel must stop for school busses that have stopped to receive or discharge passengers. The only exception is a multiple lane highway divided by a parkway or dividing strip of twenty feet (20') or more in width and the school bus is on the opposite side of the parkway or dividing strip. ACA 27-51-1005.
We all want our kids to be able to play safely. It is our job as drivers to make sure to watch out for them. Kids get involved with playing and don't realize the dangers. Let's work together to make sure the kids in Craighead County get to play, safely.
Thank you for letting us serve you.
Sincerely,
Sheriff Marty Boyd