(Debris can be seen in the trees two years later!)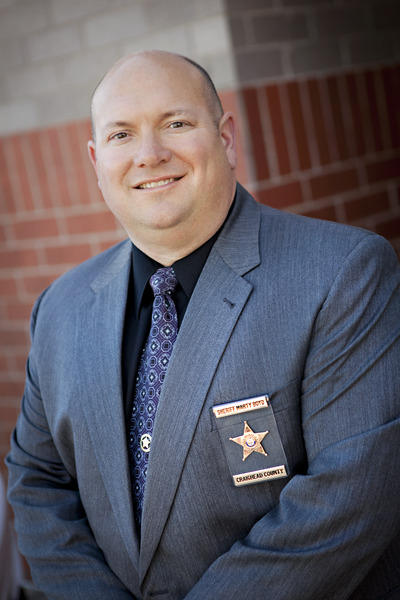 Sheriff Marty Boyd
It seems like we just finished unpacking from Spring Break and we are already thinking toward summer. Rightly so, as it is just a mere two months away. The weather is turning from the dreary cold of winter into Arkansas' stormy spring, including tornadoes. There have been vast improvements on the warning systems since the devastating tornadoes that struck Jonesboro in 1968 and 1973. Tune into the weather broadcasts when weather is threatening for the latest updates from the National Weather Service. You can even have alerts sent to your phone.
Did you know?
There were 888 tornadoes in 2014.

The record for the most tornadoes in one day is 209 on April 27, 2011

The biggest swarm of tornadoes in 24 hours was April 27, 2011 with 175 tornadoes.

The Joplin, MO tornado is on record as the most expensive at $2.8 billion on May 22, 2011.

There have been tornadoes in all 50 states.

The widest tornado was 2.6 miles in El Reno, OK on May 31, 2013.

The largest number of tornadoes in a single month is 817. You guessed it. April 2011.

April 27, 2014 was particularly devastating to Arkansas with the EF-4 in Vilonia and Mayflower claiming 15 lives in its 41 mile long and 1,300 yard wide track.

There have been 60 EF-5 tornadoes, with Moore, OK hit twice by an EF-5 in 1999 and 2013.

The longest continuous track left by a tornado was 219 miles in 1925. It traversed Missouri, Illinois, and Indiana in three and a half hours.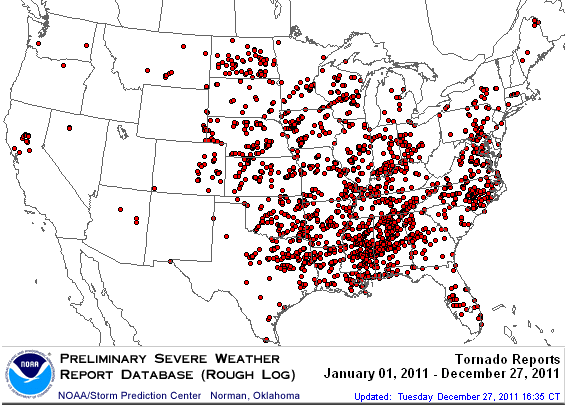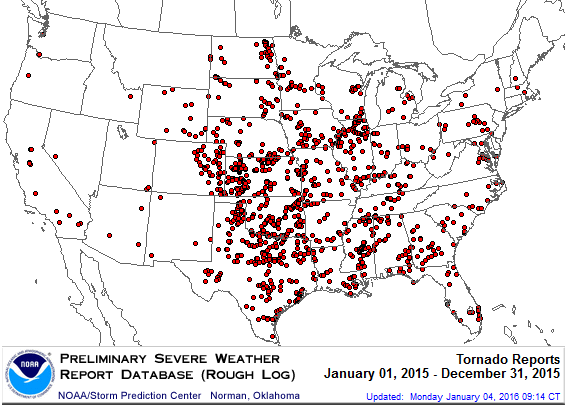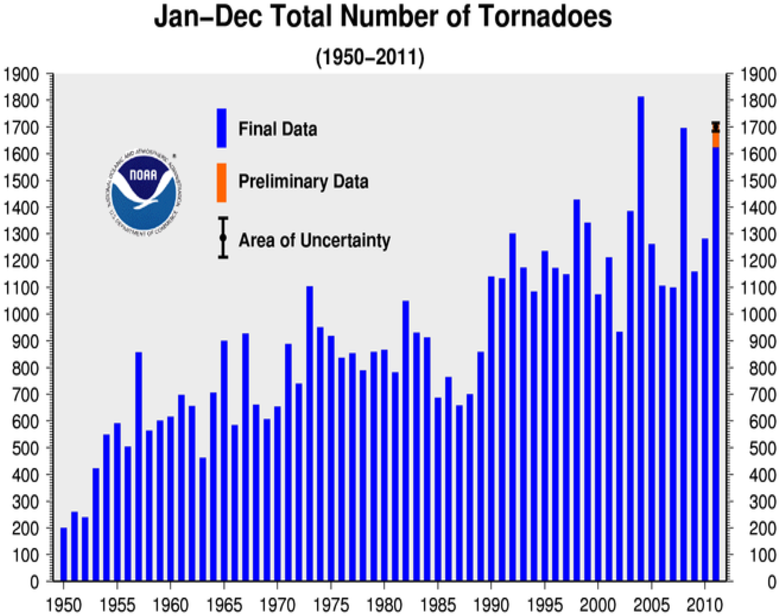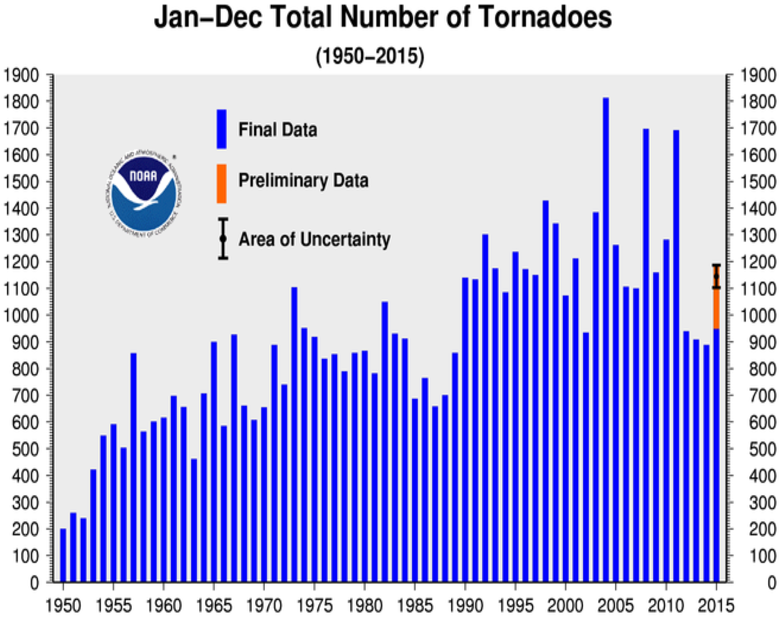 The Mayflower-Vilonia Tornado Track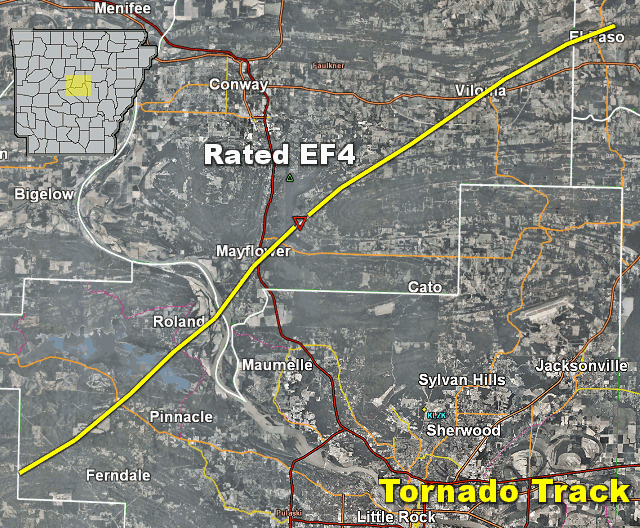 When storms are bearing down on you is not the time to make a decision about what to do. You have to have a plan, and a back-up plan. We here at the Sheriff's Office have put together a list of things to consider when making your plan, because your safety is very important to us. Everyone knows the basics if there's a disaster: water, batteries, charged cell phones, extra food. Here's a few extra things that might make the difference.
Know your severe weather terms

Severe Thunderstorm Watch- Conditions are favorable for the development of severe thunderstorms in and close to the watch area. A severe thunderstorm is by definition a thunderstorm that produces one inch hail or larger in diameter and/or winds equal or exceed 58 mph.

Severe Thunderstorm Warning- This is issued when either a severe thunderstorm is indicated by the WSR-88D radar or a spotter reports a thunderstorm producing hail one inch or larger in diameter and/or winds equal or exceed 58 mph; therefore people in the affected area should seek safe shelter immediately. Severe thunderstorms can produce tornadoes with little or no advance warning. Lightning frequency is not a criteria for issuing a severe thunderstorm warning.
Tornado Watch- Conditions are favorable for the development of tornadoes in and close to the watch area. Their size can vary depending on the weather situation. They are normally issued well in advance of the actual occurrence of severe weather.

Tornado Warning- This is issued when an actual tornado is indicated by the WSR-88D radar or sighted by spotters; therefore, people in the affected area should seek safe shelter immediately. They can be issued without a Tornado Watch being already in effect.
Know your safe shelters-

cars and mobile homes are not safe during tornadoes. Find a sturdy place to ride out the storm, preferably underground. The more walls between you and the storm, the better. Airborne debris is the number one cause of injury during a tornado.

Protect your head… and feet

-

Wear a helmet and put on your shoes. You might have to walk through a debris field strewn with nails and glass, so you will be glad to have something on your feet.

Pets are people, too-

Have their id collar on, leash/pet carrier with you. Keep them in a safe place during clean-up. Live wires can be deadly for pets.

Have a meeting place if the family is separated.-

Cell phone service might be interrupted, so knowing beforehand where you would gather in the event of an emergency will save you heartache.
We hope you had a safe and happy Spring Break, and know that we here at the Craighead County Sheriff's Office are dedicated to the safety and wellbeing of all the residents of the county. Thank you for letting us serve you.
Sincerely,
Sheriff Marty Boyd
Sources:
National Oceanic and Atmospheric Administration