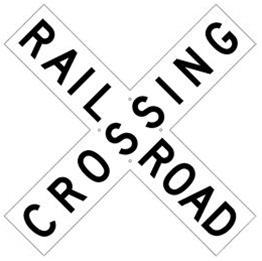 It seems like the easiest thing in the world- stop at a railroad crossing. Drivers of any age have been told the dangers of not giving trains the respect they deserve. The average train weighs about 200 tons, but can weigh as much as 6,000 tons. To put this into perspective of a train versus a car, it would be like a car versus a soda can if put into the same ratio. I'd hate to be in the soda can. The weight of the train added to the speeds they travel, reduces their stopping ability greatly. It takes the average train a mile to stop once the brakes have been applied.
Unlike passenger trains, freight trains do not operate on fixed schedules. Drivers need to expect a train at each and every crossing. Also, trains can move in either direction, so it can be either pushed or pulled by the engine. Don't just count on looking for the engine!
Trains have the right of way 100% of the time. This includes all emergency vehicles, utility trucks, and pedestrians. Railroads are also private property. It is illegal to trespass and highly dangerous. Trains extend three or more feet beyond the rails, and just standing near a passing train can be deadly. Never be distracted while on or near tracks. This includes texting, headphones, or any other distraction. Trains are much quieter than they have ever been, and they are always moving faster than you think.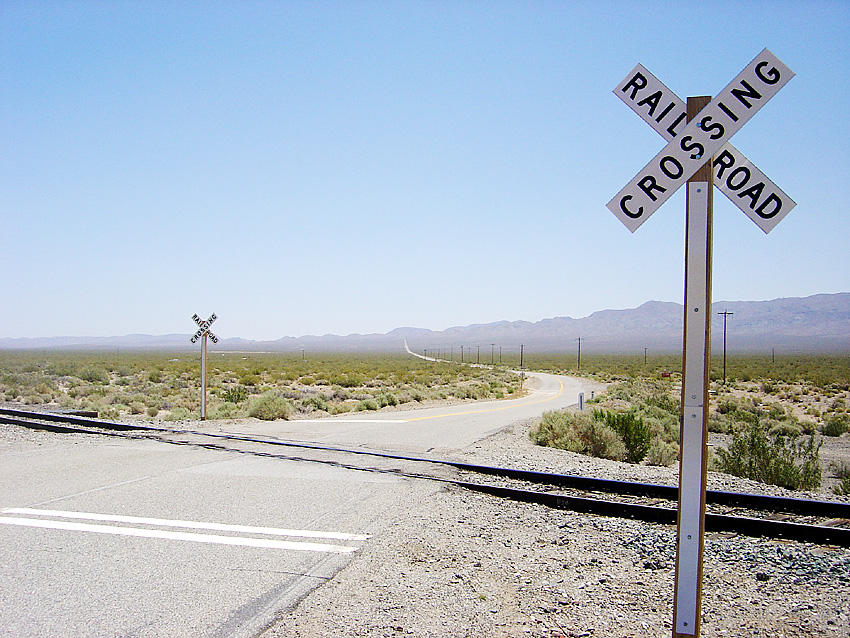 Most importantly, obey the traffic signals at rail intersections. There may be flashing lights, lights and an arm, or just a sign indicating there is a crossing. In June 2018, there were five reports of train versus vehicle collisions from Little Rock to Piggott, some resulting in death. One of the impacts involved a truck loaded with blasting caps. The potential disaster was of epic proportions. Most collisions are avoidable if safety is put before everything else. There is no destination that is worth racing a train to get there. Operation Lifesaver, an organization dedicated to Rail Safety Education, has a website with more safety tips, some designed for specific audiences.
Tips for railroad crossing safety
It is our job here at Craighead County Sheriff's Office and Detention Center to help keep you, the residents of Craighead County, safe. You are our friends, family, and neighbors. What's more, you have entrusted us to do a job, and we take that job seriously. Thank you for having faith in us to serve and protect you for all these years.
Your Sheriff,

Sheriff Marty Boyd
http://www.kait8.com/story/38484350/little-rock-port-employee-killed-in-train-semi-collision
http://www.kait8.com/story/38447397/train-hits-semi-truck-loaded-with-blasting-caps
http://www.kait8.com/story/38442678/authorities-investigate-vehicletrain-crash-in-clay-county
http://www.kait8.com/story/38442550/4-dead-in-northeast-arkansas-car-train-collision
http://www.kait8.com/story/38414418/asp-investigates-crash-between-gravel-hauler-and-train