Spoofing Scam
09/06/2017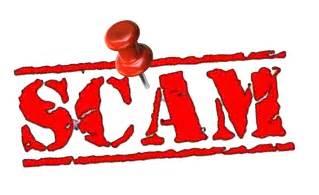 Nearly a year ago, we brought you a batch of criminals pretending to be Craighead County Deputies. They've recycled that scam and they are trying to outsmart us all again. We're going to help you stay ahead of the curve and keep your hard earned money in your pocket!
The caller states there is a warrant, and he needs a specific amount of money. Somewhere in the conversation, he interrupts and says he has to go on an emergency call, but asks you to validate his call by calling him back. The call goes to voicemail, which says, "You have reached Deputy ________ with the Craighead County Sheriff's Department. If this call is an emergency, hang up and dial 9-1-1. Otherwise, leave a message and I will return your call. If you call back, he picks up and then instructs you how to pay.
For most, this seems legitimate. However, here are the facts.
We will NEVER ask you to pay your fine over the phone.
You will NEVER be served a warrant over the phone.
You should ALWAYS call the Sheriff's Office at 870-933-4551 to verify calls like this.
A spoofed call will seem as though it is originating from us, but in actuality, it is just a computer program that allows the number to just look like it is. We have already received a couple of calls, so if we share this information to everyone we know, we may be able to stop these deadbeats in their tracks. If you have any information regarding this or any other scams, please contact our offices at 870-933-4551.