2017 Drug Court Graduation
09/20/2017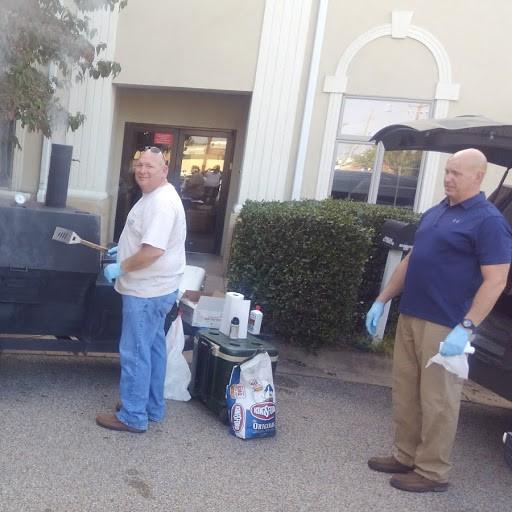 Sheriff Marty Boyd and Cpt. Justin Rolland grill for the graduates and their families.
In 2003, Craighead County established Drug Court, an opportunity for repeat offenders to work themselves out of the justice system. There are stringent criteria that must be met to even qualify for drug court, and once they have been accepted, the program requires strict adherence. This includes regular court appearances, supervision by ADCP, routine drug testing, counseling, and regular attendance in AA/NA meetings. This is a second chance at a normal life, and it takes commitment.
That is why Sheriff Marty Boyd has made it a tradition to include cooking dinner for the graduates and their families. Each year, he and other members of the Sheriff's Office grill-up burgers and hot dogs, to celebrate the hard work that went in to their recovery.
Congratulations, graduates. We are all very proud of the work you have done. It will continue to be a long road, but when it seems to be going uphill, look back and see how far you've come.