Prairie Cemetery Dedication
10/17/2017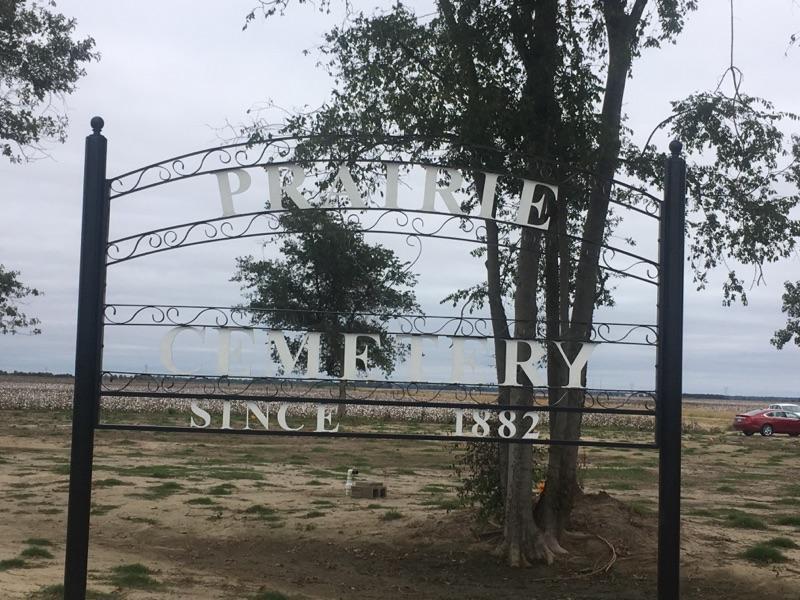 Back in August, we brought you a story of a determined husband and wife team, set on restoring a long forgotten cemetery to its former serenity. The project started in February, and Region 8 News was there to document the efforts of the volunteers as they cleared trees and underbrush that overtook the grounds.
Fast forward to October and we find Donnie and Brenda Hutcheson at the official Dedication ceremony of Prairie Cemetery. Mrs. Hutcheson gave both the welcome speech and the closing, while Jennifer Short sang a beautiful song. Lake City Mayor, Jon Milligan, gave brief remarks, and minister Ron Langston performed the Dedication and Prayer. Refreshments were served after the ceremony.
Mrs. Hutcheson wanted to express her gratitude for all those who were part of making this possible, and this was on the reverse side of the program:
THANK YOU
Words cannot express the thanks that Donnie and I have for those who made contributions toward the restoration of the cemetery. We especially thank Ron & Wilma Freeman and the descendants of D. T. Watkins who have helped in so many ways. In lieu of listing who made donations, I was asked by many not to list each donor, but each of you know who you are. This could not have been accomplished without each of you. Please accept our extreme gratitude.
With the addition of the plaque, the sign, and the headstones, the cemetery is beginning to take on the looks of the hallowed ground that it truly is. All thanks to the teamwork of a community and the dogged determination of a husband and wife. We here at Craighead County Sheriff's Office and Detention Center are proud to have been a part of this restoration project. Below are a few photos from the dedication ceremony and of the program.