Flags at Half Staff in Memory of State Senator Greg Standridge
11/16/2017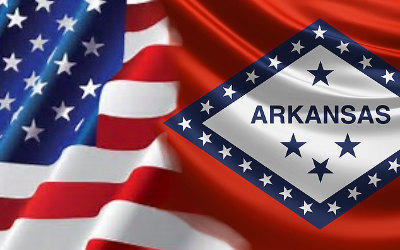 Governor Asa Hutchinson has ordered US and State flags to be flown at half staff in honor in memory of the late State Senator Greg Standridge, who passed Thursday afternoon. Flags are to be flown in this position until sunset of the day of internment.
Governor Hutchinson issued the following statement earlier today:
"I am saddened by the passing of Sen. Greg Standridge—a friend and dedicated public servant. I recently visited with Greg in his home, and even with his illness, he was a source of encouragement and strength. Greg served his community with distinction, and he loved his family most of all. Greg's passing is a great loss for our state, and he will be missed."