Wanted for Questioning
11/27/2017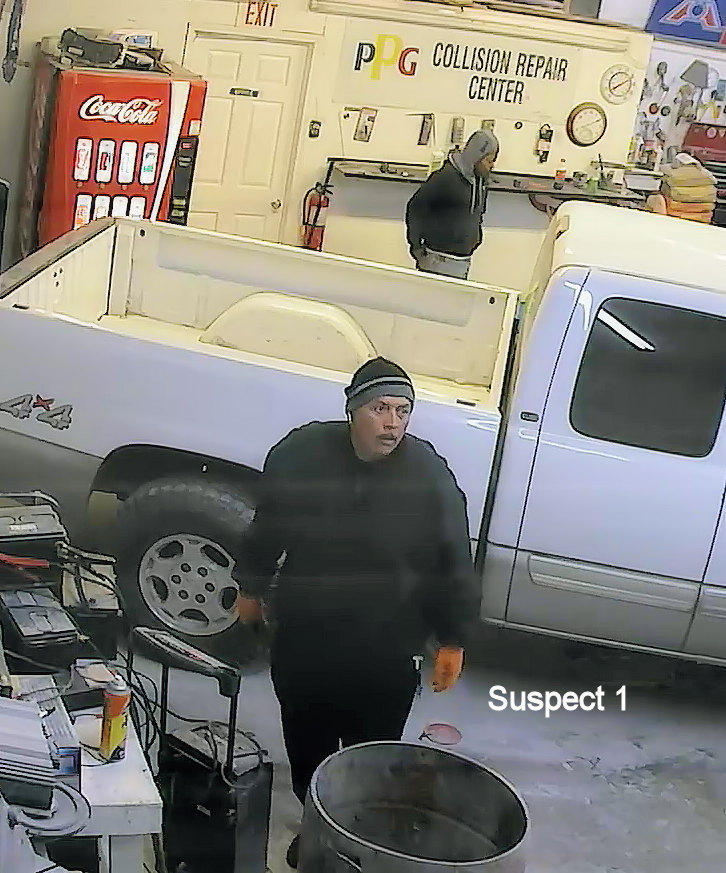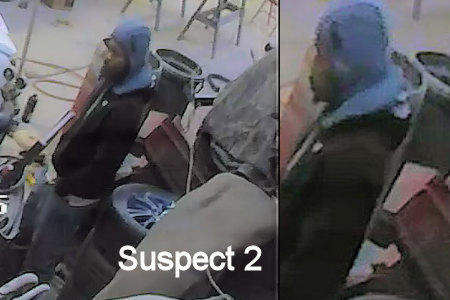 If you know either of these men, call 870-933-4551.
Craighead County Sheriff's Department is needing your help in finding two men who are wanted for questioning in relation to the Aggravated Robbery that occurred Sunday November 19, 2017. These two entered the shop under the guise of wanting to purchase a vehicle, but after taking a look around, took out their pistols and assaulted the owner of the shop. They were able to make away with $500 in cash. We want these guys off the streets!
Suspect one is believed to be Hispanic or light skinned African American. He was wearing a dark jacket (work style), black, gray, and white banded stocking cap, dark pants, black boots/shoes, and orange work gloves. He has a mustache.
Suspect two is a black male, and was wearing a light gray hood, dark hoodie, jeans, and work boots. He has a mustache and a goatee.
They were last seen driving a late model silver/gray Dodge pick-up. They are considered armed and dangerous, so please do not approach. Call our office at 870-933-4551 and ask for Sgt. Ron Richardson. You can also email your tip to info@craigheadso.org.