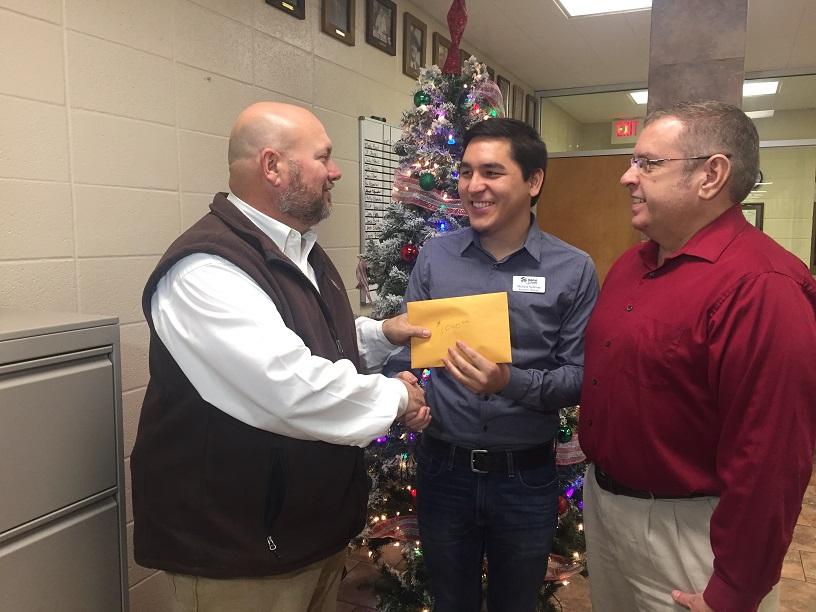 Sheriff Marty Boyd, Executive Director for Habitat for Humanity-Michael Sullivan, and
Andrew Stricklin photo credit Laura Gunter KAIT 8
Sheriff Marty Boyd presented Michael Sullivan and Andrew Strickland the donations amassed from Craighead County Sheriff's Department and Detention Center's annual No Shave November 2017. Each detention officer or deputy can make a $30 donation and for the entire month of November, he can skip shaving. This year's total brought in $1,040 that will go directly to Jonesboro Habitat for Humanity.
If you would like to know how you can help this worthy cause, you can contact them at www.jonesborohabitat.com and they can tell you how.