Fraud Alert!
12/04/2017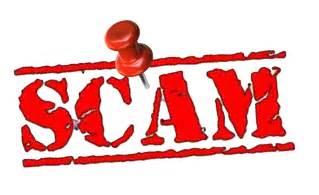 We bring you an old scam with a new twist. The would-be thieves call the potential victim and tell them they have a failure to report for jury duty warrant. They reassure them it's really easy to take care of this by paying for this using the kiosk in the lobby of the Craighead County Sheriff's Office and Detention Center. They are also asking for the victims to go to a store and get a prepaid card. What lends a bit of credibility to the call is your caller ID tells you the call is originating from the Sheriff's Office, 870-933-4551. However, the thief is using one of the many spoofing tools to make it appear the number they are calling from is actually a different number.
This is how it works when you have jury duty. You will first receive a letter from the Circuit Court Clerk's Office notifying you of when you are to report, and the length of your duty. If you fail to report, the Sheriff's Office will receive a list of those who missed jury duty, and we will call. That's where the similarities end. We will NEVER as for money over the phone. Any fines or fees will be paid in person at the Circuit Court Clerk's Office. We would NEVER ask for a pre-paid card. We would NEVER ask for you to put money on a kiosk. The kiosk in our lobby are for adding money to inmate commissary accounts, inmate phone accounts, and to Pay Before Release.
Remember, never give personal information over the phone. If the call sounds too good to be true, it probably is. Trust your instincts. If you don't think you have a warrant, call the Sheriff's Office. We get calls all the time asking that same question, and we are glad to do it. Call 870-933-4526, and select 0, ask for the Sheriff's Office.
If you have a case of fraud to report, you can call our office or email info@craigheadso.org and let us know.