Flags at Half Staff for Pearl Harbor Day
12/07/2017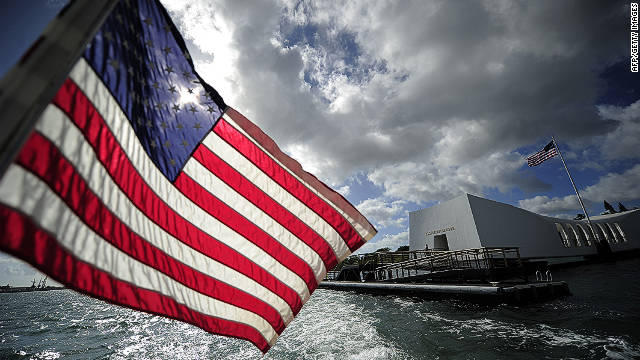 Today marks the 76th anniversary of the invasion of the Japanese on Pearl Harbor, Hawaii. December 7, 1941, at 7:55 am until 9:00 am, six waves of attacks of 353 Japanese aircraft on the US Naval base shocked the world, and made our entry into WWII inevitable. 2,403 US sailors, soldiers, and civilians died during the surprise attack, and 1,178 were wounded. Twenty-one ships were sunk or damaged, 188 aircraft were destroyed, and another 159 aircraft were damaged. Most of the planes had not even left the tarmac, as an attack on the base from the air was given little merit.
The invasion united a divided America, and galvanized the will to win the war against the Axis powers. Of the 21 ships that were sunk or run aground, all but three were repaired and returned to service. The USS Oklahoma and the USS Utah were deemed obsolete. The USS Arizona was too damaged to be salvaged, and instead serves as a memorial to the lives lost on the "date which will live in infamy..."
In honor of those who were lost and those who served, the US and state flag will fly at half staff until sunset of the 7th.