Riverside DARE Graduation Today!
12/08/2017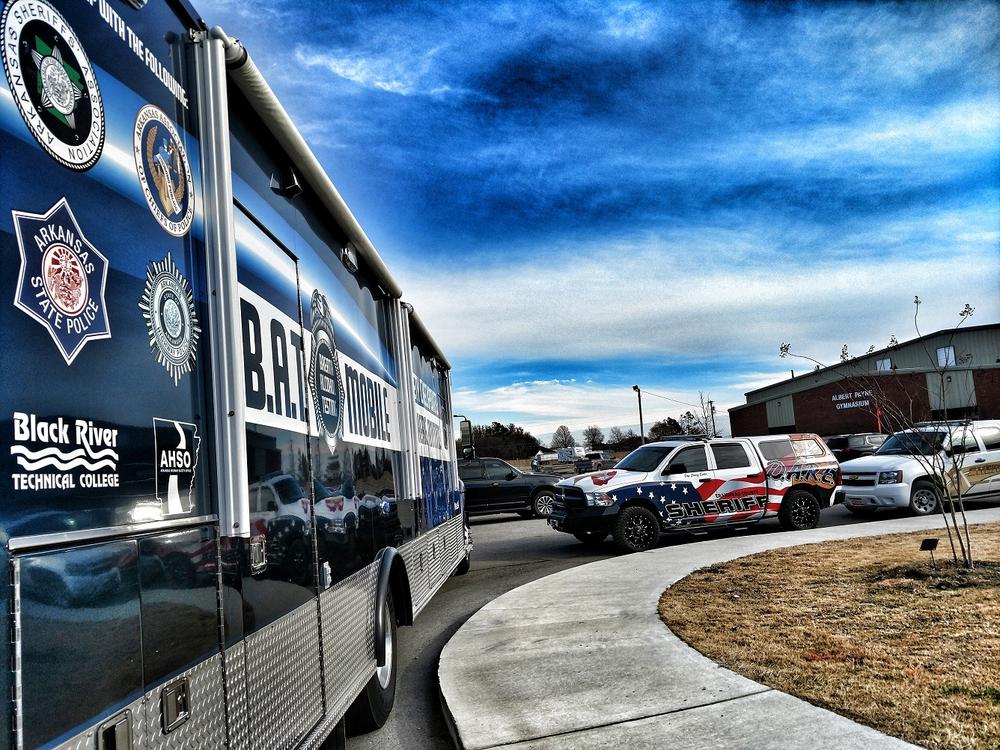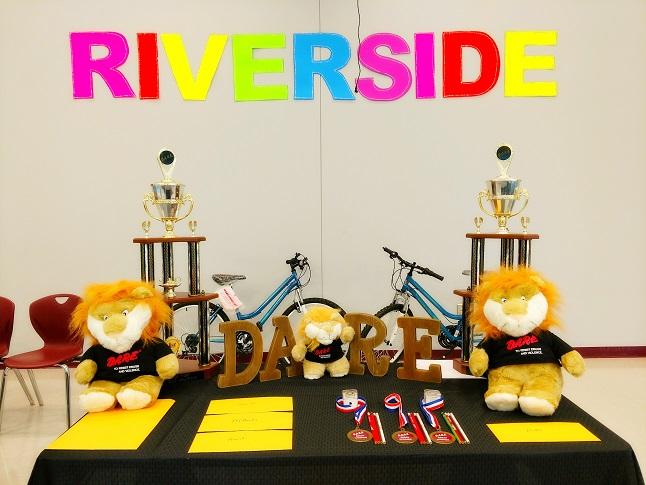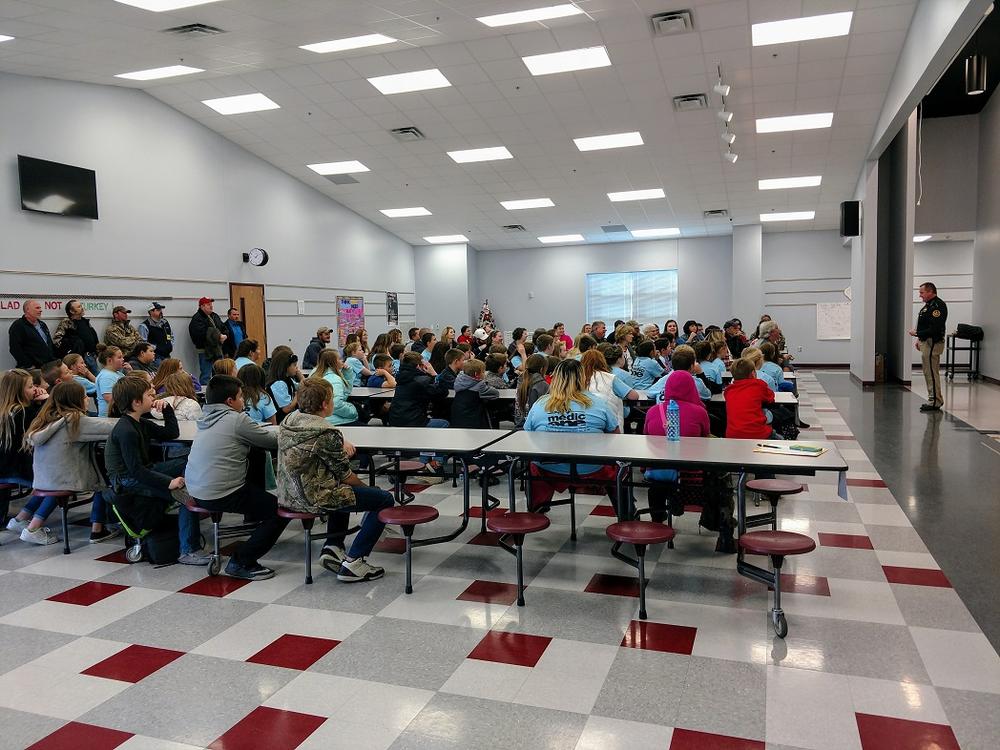 Riverside Elementary held its DARE graduation today, December 8, 2017. Riverside school district is unique in they have not only a dual campus, but their elementary is also located in two schools: East (Caraway) and West (Lake City). Their awards are also given by both East and West for the 5th graders. The DARE Program began as "Just Say No", as the acronym implies: Drug Awareness and Resistance Education. It took a few years to realize that, while the idea was great, the structure was lacking. So they revamped the program and changed the focus. Instead of teaching the kids drugs are bad, Officer Jamey teaches the kids about making good decisions. He also teaches them there are consequences for making the wrong decision. The students have to write an essay at the end of the semester, and take a test prior to graduation. The test is worth 100 points, with a 5 point bonus question. The class with the highest test average is awarded the class trophy. The best essay from each class is awarded a medal. From the pool of the best essays, a winner is selected to receive the iPod shuffle.
The essay winners are: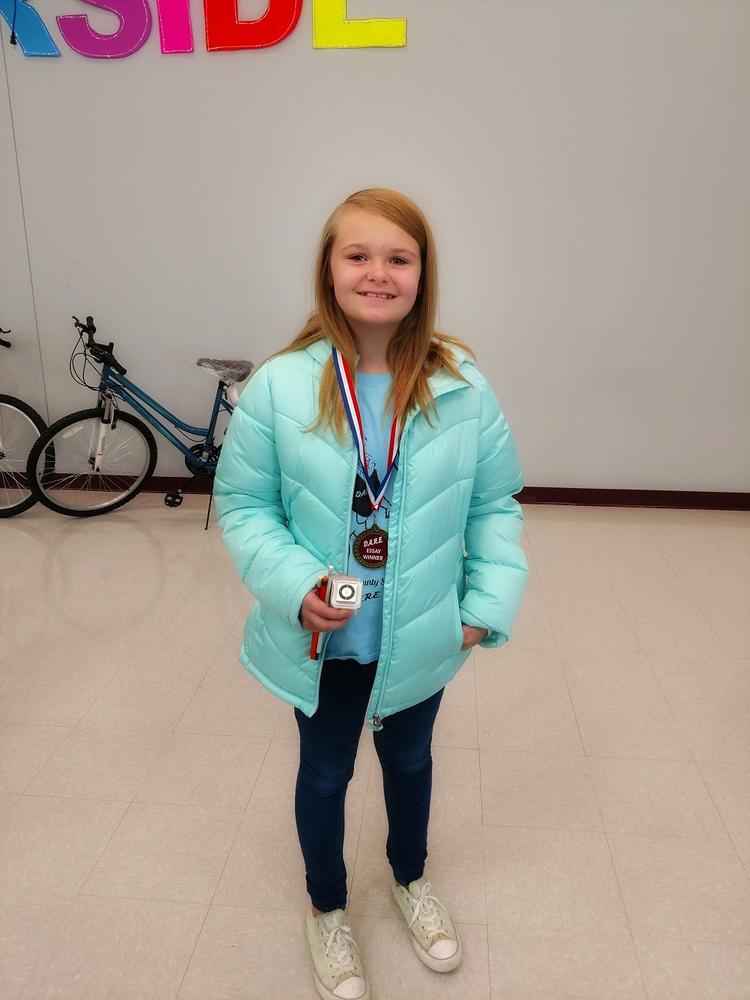 Ms. Hurst- Emma Jones
Overall and iPod winner West- Emma Jones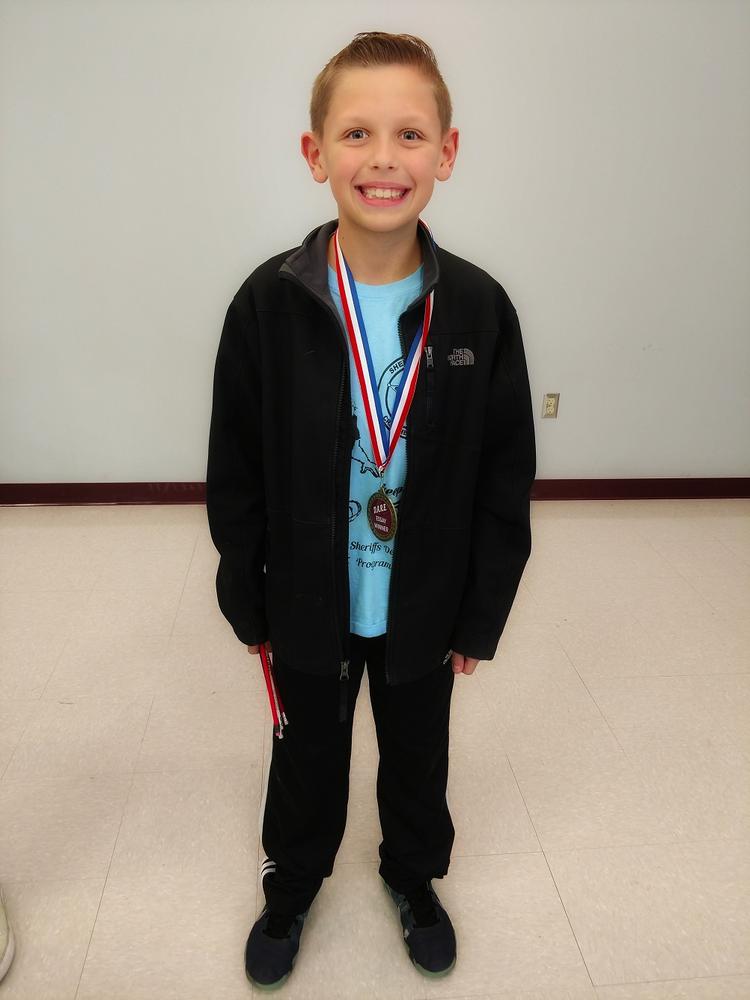 Ms. McAnally- Thatcher Durham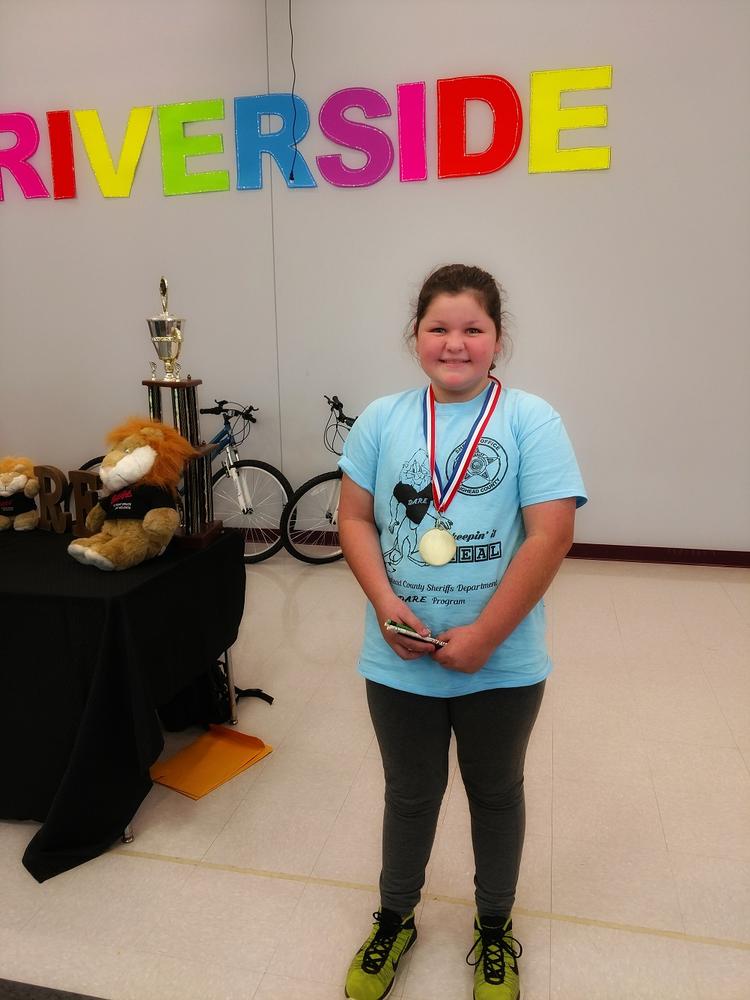 Ms. Lauren- Layla Adams
Overall and iPod winner East-Layla Adams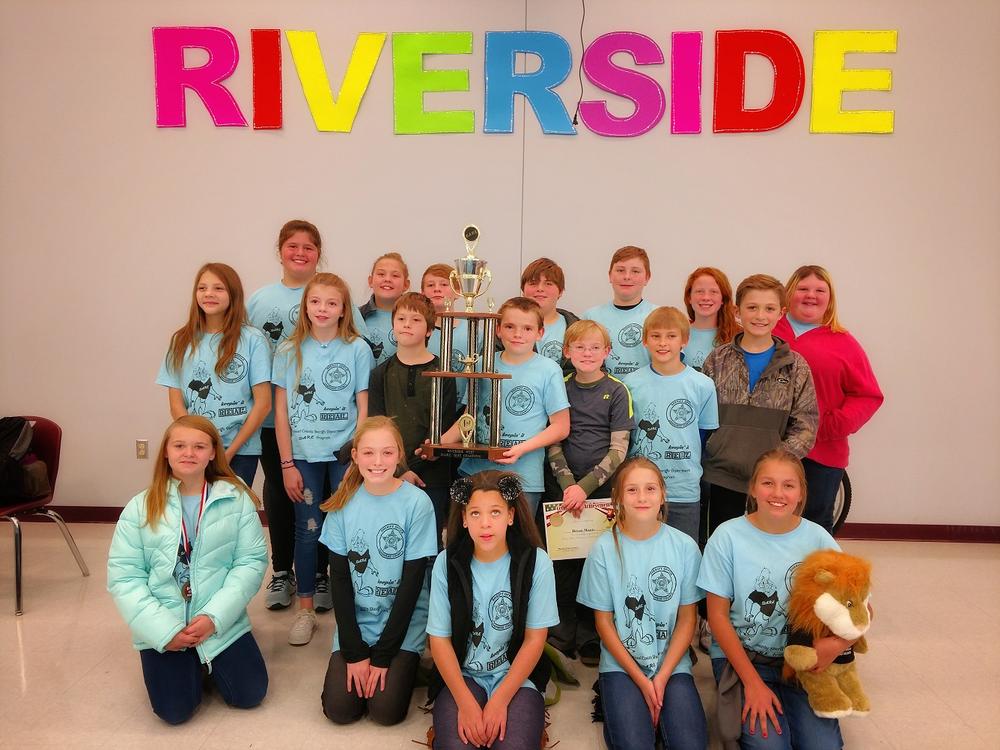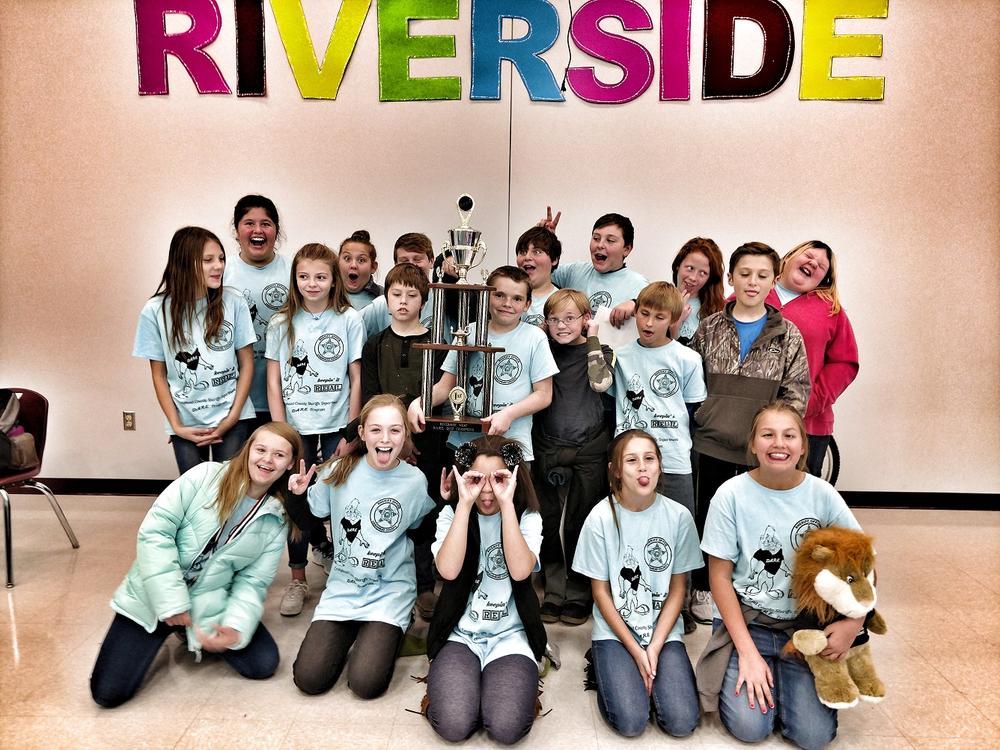 Class Trophy East- Ms. Hurst with an average of 101.84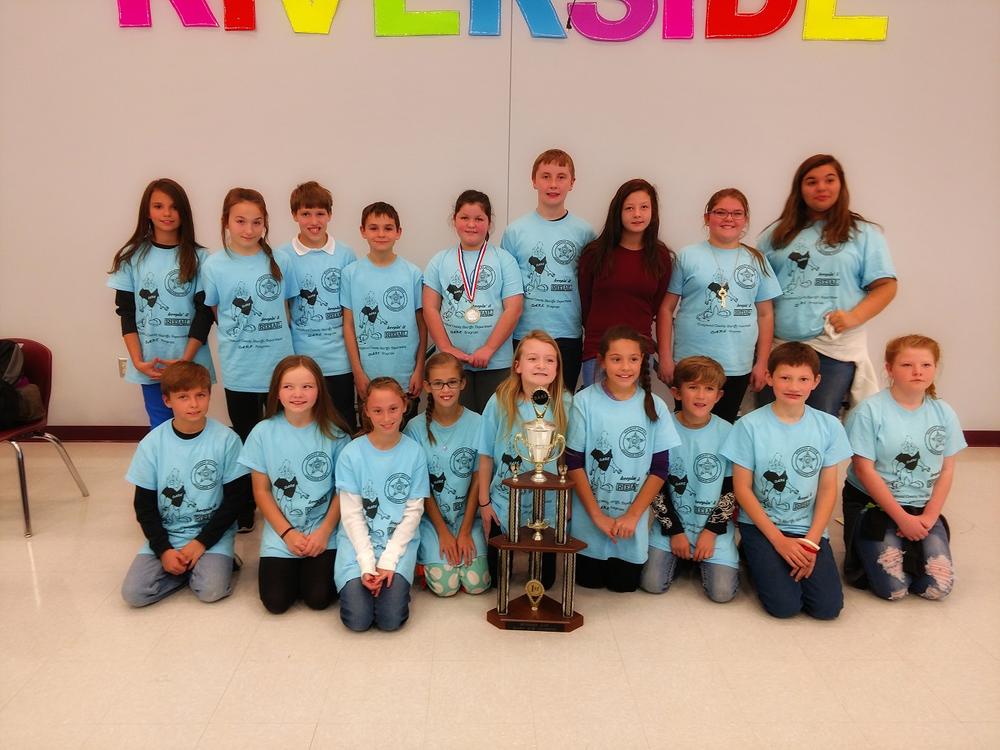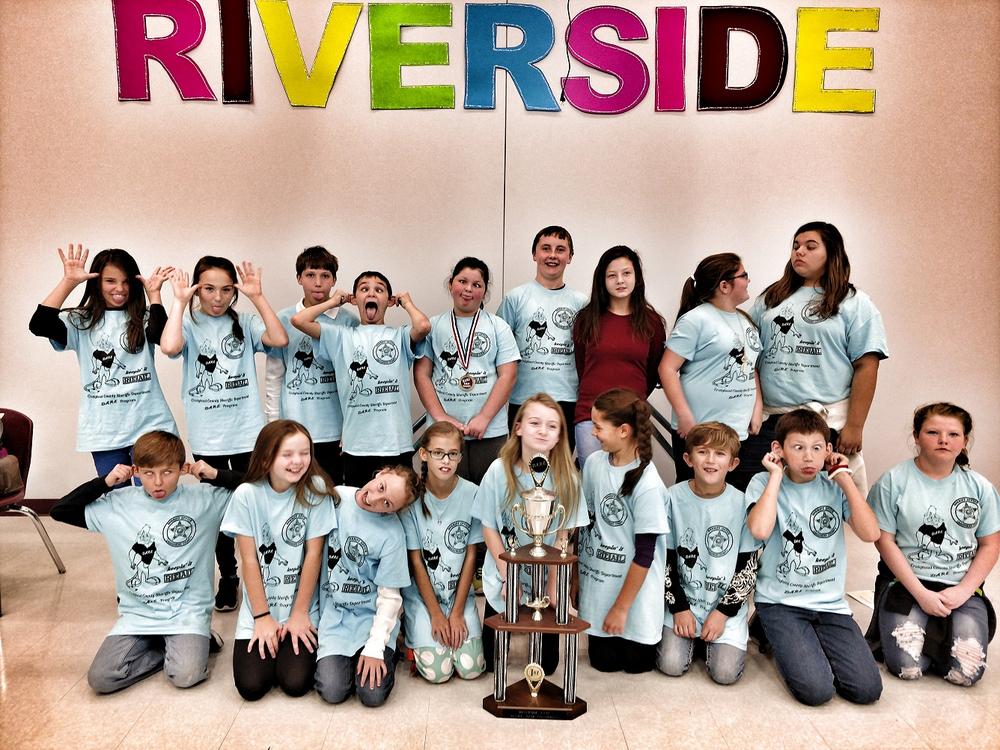 Class Trophy East- 101.84 Ms. Dunigan
Riverside Average-102.47, highest average since Officer Jamey has been teaching DARE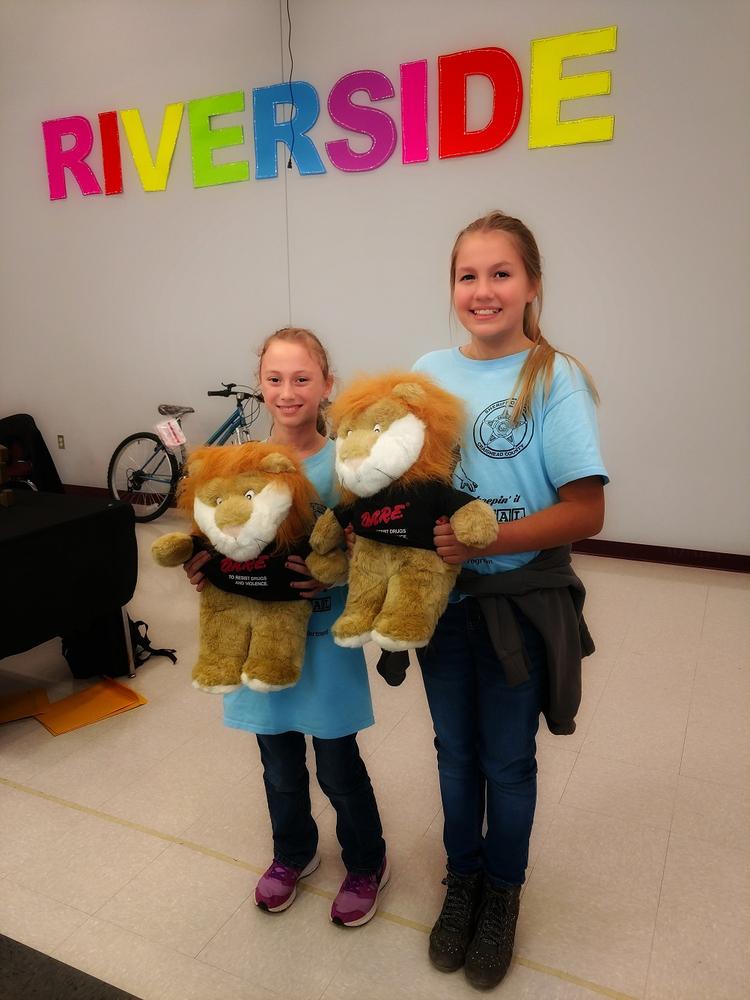 Outstanding DARE student for DAREN East- Heidi Holt
Outstanding DARE student for DAREN West-Madison Hood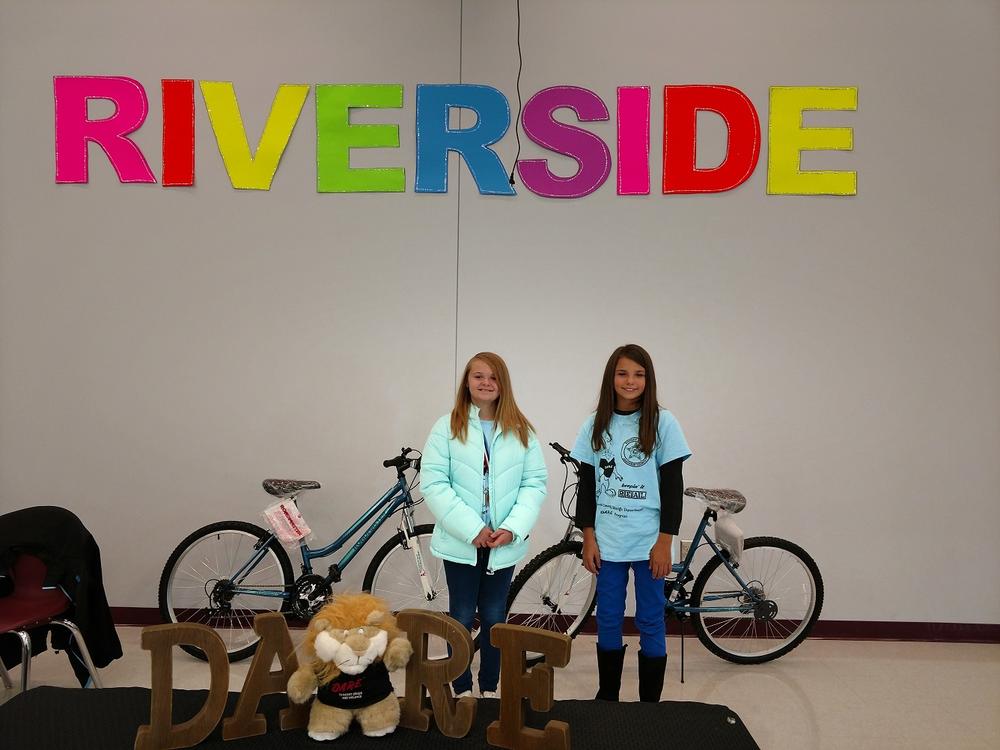 Bike West-Emma Jones Bike East- Kyli Bushong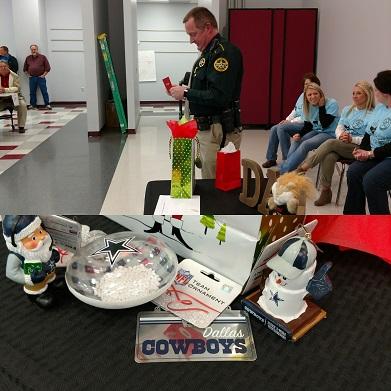 The students and teachers wanted to thank Officer Jamey for all the hard work he puts into teaching DARE. They wrote him letters, gave him a gift card, and some Dallas Cowboy ornaments!
A special thank you to the following sponsors: Sodas and ice cream- DARE Cake- Walmart on Parker Rd Shirts- Medic One Pizza- Lake City Mayor John Milligan
We couldn't have the level of success with the DARE program without your support and donations. Thank you!