Crimestopper of the Year: Sheriff Marty Boyd
12/10/2017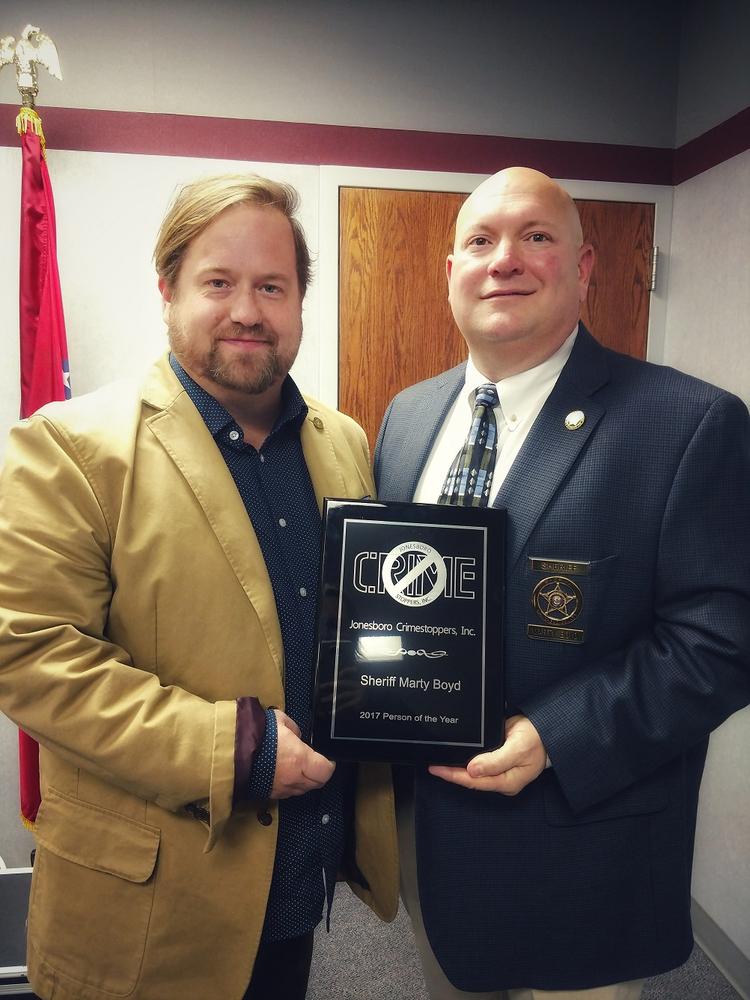 Brad Hyde of Crimestoppers presnts the award to Sheriff Marty Boyd
The Crimestopper board unanimously voted Craighead County Sheriff Marty Boyd as their 2017 Crimestopper Person of the Year. This is the first time the board was of one mind when choosing their award recipient. Their criteria is typically the citizen who embodies the mission statement of the organization: reducing crime and making the county a safer place to live.
Sheriff Boyd has been committed to the residents of Craighead County. Most recently, he has been working to find a long-term solution for those suffering with mental illness, one that keeps them out of jail and gets them the help they so desperately are needing.
The County Judge's Office was the site of the ceremony, with dozens crowding in the conference room to witness the achievement. Sheriff Boyd was humbled by the accolades, and will continue to work for the citizens of Craighead County with the same commitment and dedication we have come to expect from the Craighead County's Sheriff's Office.