Drug Take Back Day
04/02/2018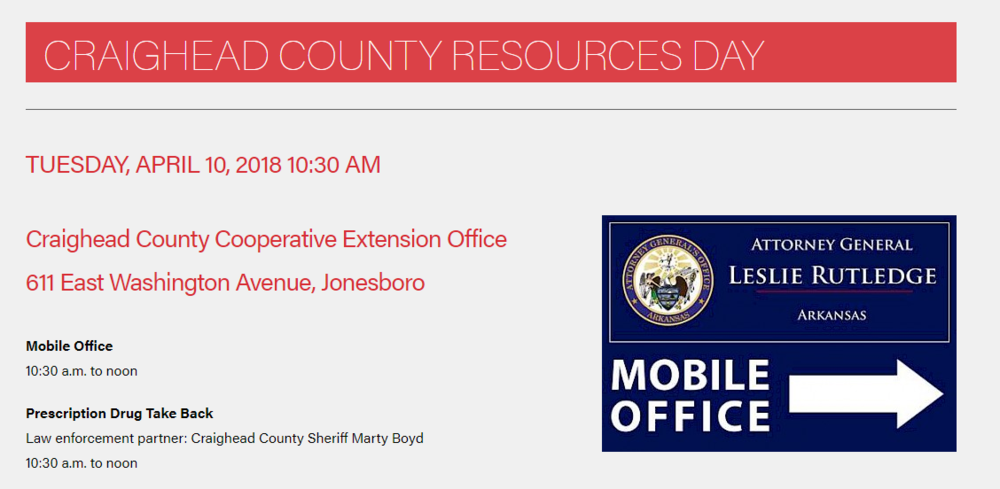 Attorney General Leslie Rutledge has announced Rutledge Resources Day, Tuesday, April 10, 2018 at the Craighead County Cooperative Extension Office, located at 611 East Washington Ave., Jonesboro, AR. This is where the Attorney General hosts their Mobile Office, and offers classes for residents that are educational and timely.
The schedule for the Resources Day is as follows:
Mobile Office: 10:30am -12:00pm
Prescription Drug Take Back: 10:30am -12:00pm
Law Enforcement Partner-Sheriff Marty Boyd
Prescription for Life Presentation: 11:30am-12:00pm
For more information on this and other events with the Attorney General, you can find them at ArkansasAG.gov, or you can call them at 800-482-8982.