Westside 2018 DARE Graduation
05/08/2018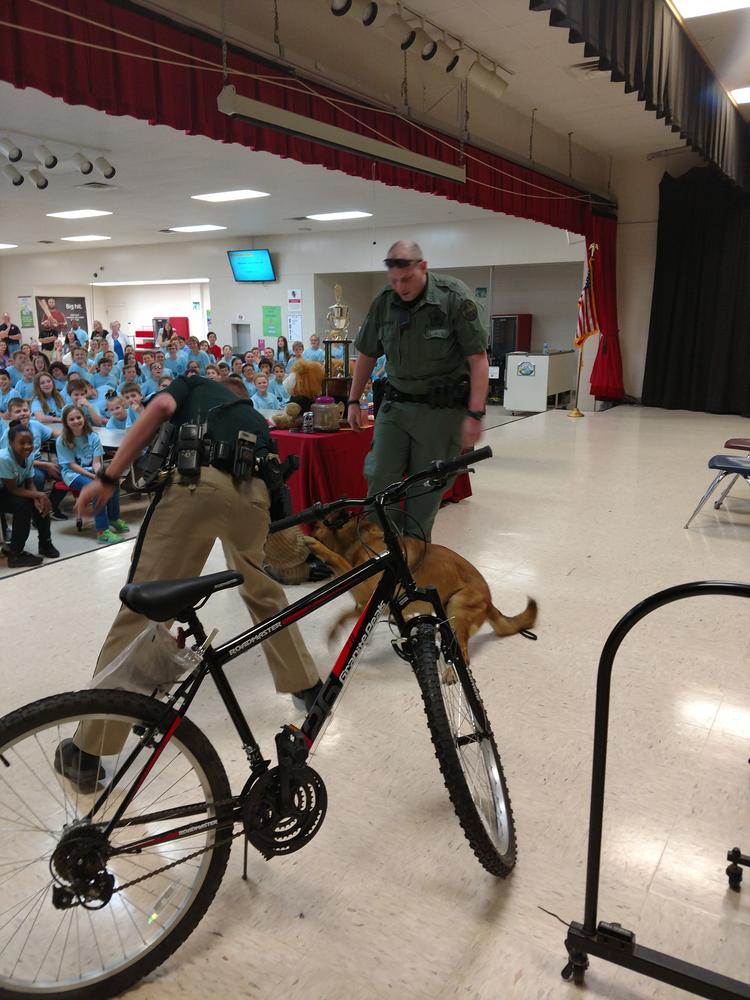 Westside Elementary held its annual DARE Graduation on Friday May 4, 2018. This year was different than years past is many ways. First, there were so many kids! There are six groups of fifth graders now, and that means there were six essay winners, and two Daren winners, one for each teacher.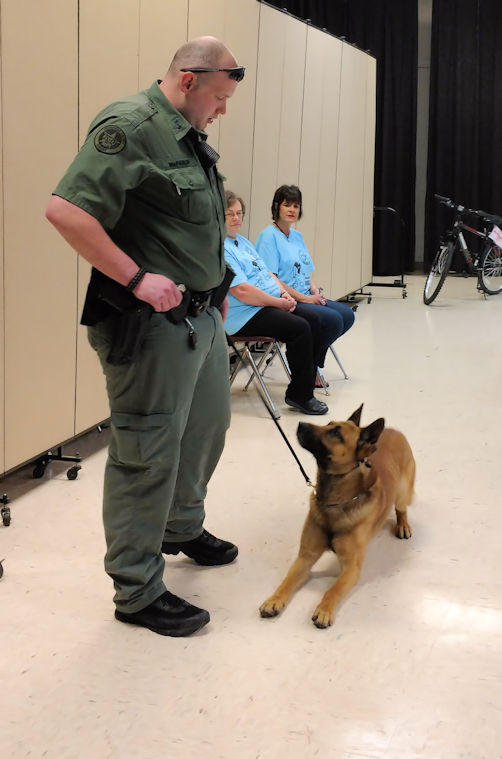 The guest speaker was Deputy Brock McFarlin and his K9, Arko. Arko answers to commands in Dutch, and Deputy McFarlin demonstrated some of those commands for the kids. He explained that Arko is a tracker, a drug detection dog, and a "bite" dog. This is a valuable asset to the Craighead County Sheriff's Office, and both Arko and Deputy McFarlin are required to maintain training schedules monthly to keep them both sharp, and certified. Deputy Aaron Chadwick was brave enough to wear the bite sleeve so the crowd could see how Arko behaves when he is in that mode of his job.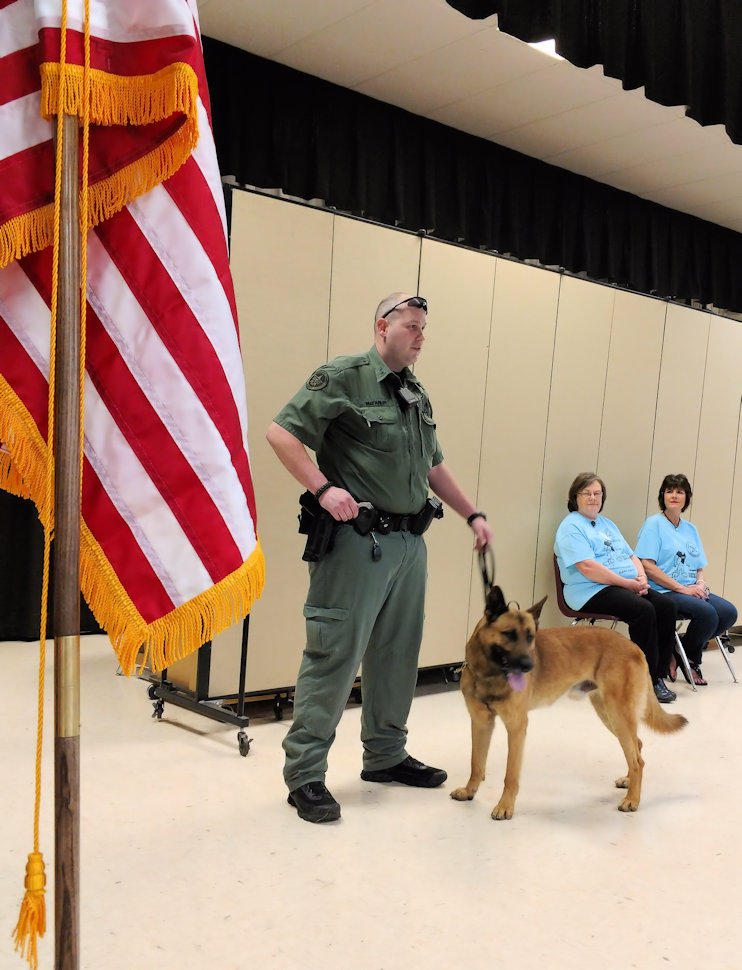 Each of the kids received a graduation certificate, but they all were vying to be the essay winner. Deputy Jamey Carter read each and every essay, and narrowed down the class to four or five kids from which to pick the winner.
Ms. Still's Group 1: Abby Gregson, Abigale Hall, Emerson Kimberling, Sianna Rucker, and Brianna Hollinworth.
Still Group 2: Carlos Coronado, Hannah Kelley, Autumn Ray, Abbigale Tittle, and Bo Watson.
Still Group 3: Hunter Drummonds, Kylee Gean, Hayden Snell, and Daegen Spicer.
Ms. Mashburn' Group 1: Weston Honeycutt, Michael Orrick, Elizabeth Scott, and Hannah Tate
Mashburn Group 2: keylee Chesser, Christopher Hogan, Rylee Lemley, William White
Mashburn Group 3: Parker Hutchinson, Abigail James, Kurstin Owens, Rhyannon Sullins
Of these, Officer Jamey, as he is so affectionately called, chose one winner of each group, and one winner overall.
| | |
| --- | --- |
| Emerson Kimberling | Abbigale Tittle |
| Hunter Drummonds | Hanna Tate |
| Rylee Lemley | Rhyannon Sullins |
| Essay Winners Group | Overall Essay Winner-Abbigale Tittle |
The Daren is awarded to the kid who most exemplified what DARE means, and the student is nominated by his or her teacher.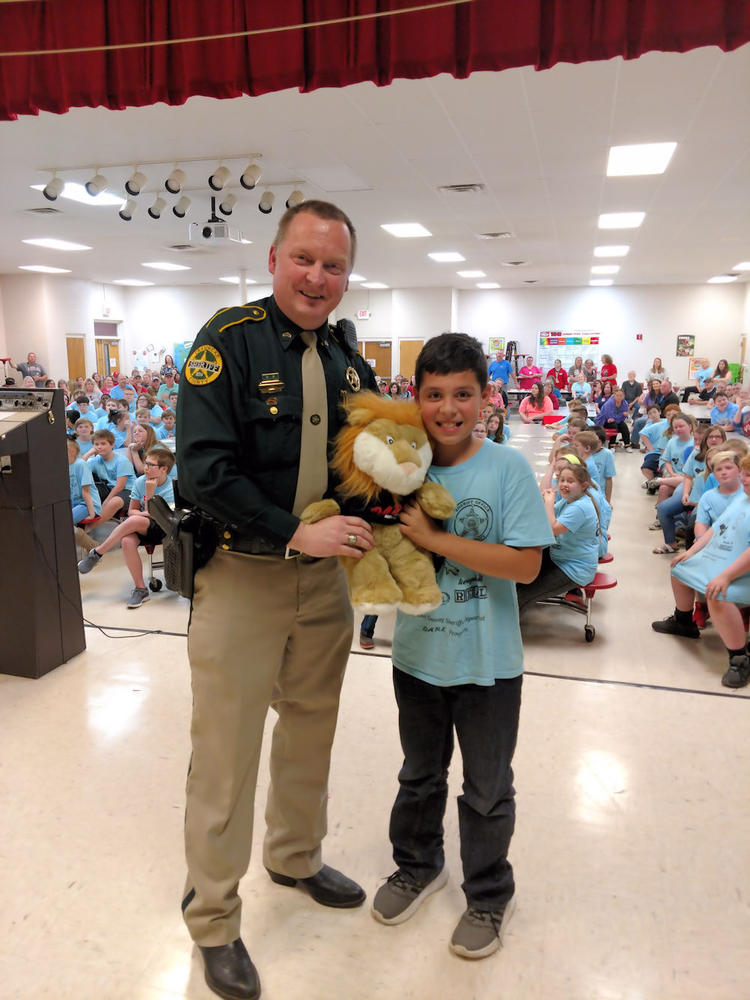 Adrian Cruz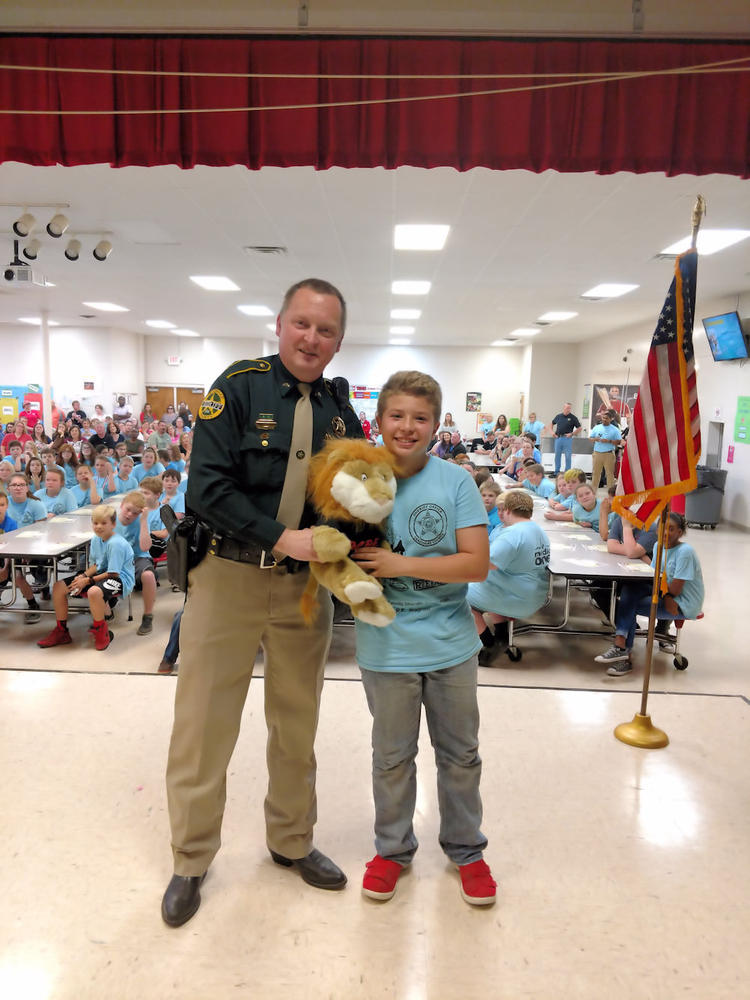 Westin Watlington
The Class Trophy went to Ms. Still's Group 2, with an average test score of 103.75 of a possible 105, with the bonus question.
Abby Gregson won the bike, and I have never seen a kid more excited to win something!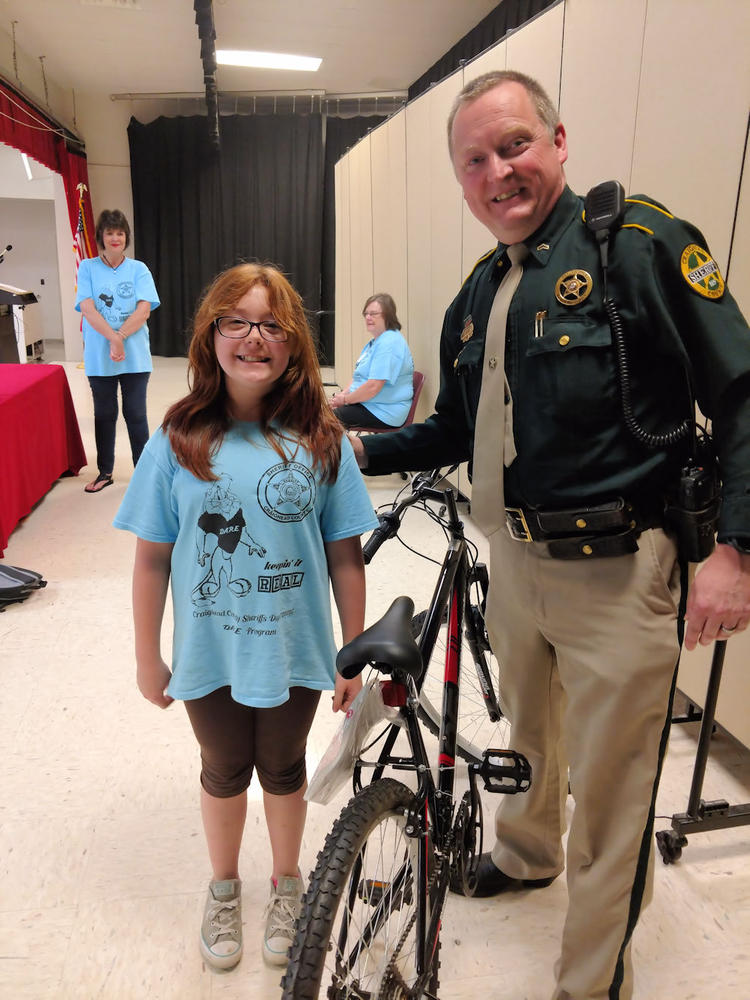 Bike Winner-Abby Gregson
The most poignant part of the program was the DARE Teacher of the Year Award. This award is based on the entire Craighead County DARE school systems: Bay, Brookland, BIC, Riverside, and Westside. Ms. Still has won this award four of the seven years the program has been in place. This is also Ms. Still's last year teaching; she will retire at the end of the school year. She was presented with an award in honor and recognition for her hard work and dedication to the success of the DARE program. Thank you for making a difference in so many lives.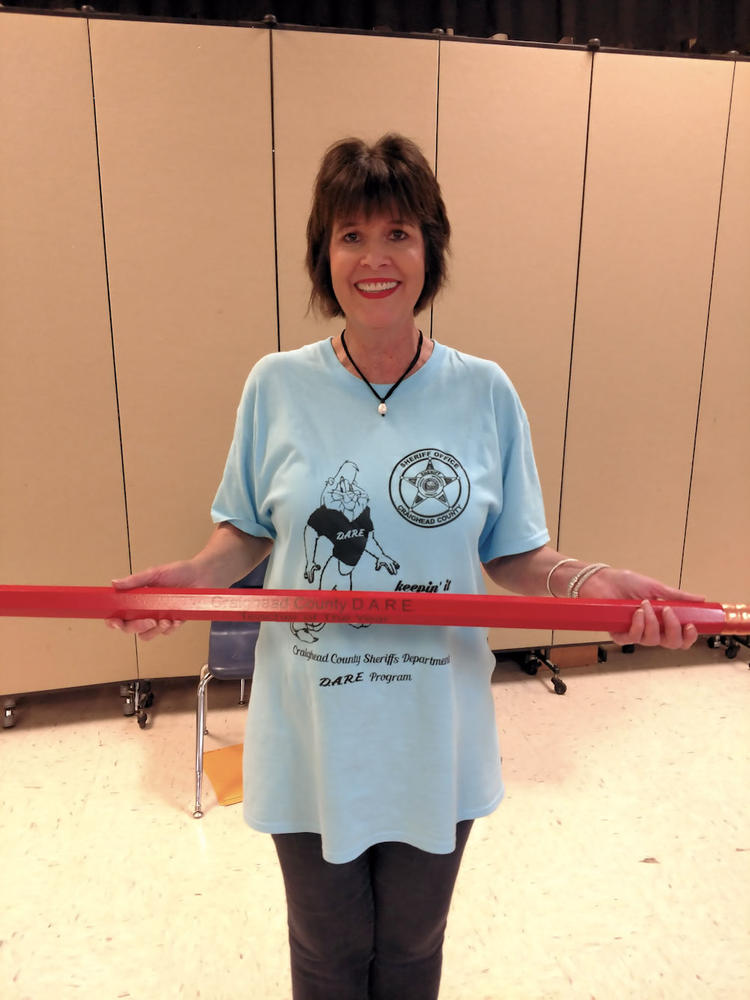 Ms. Cathy Still-DARE Teacher of the Year 2018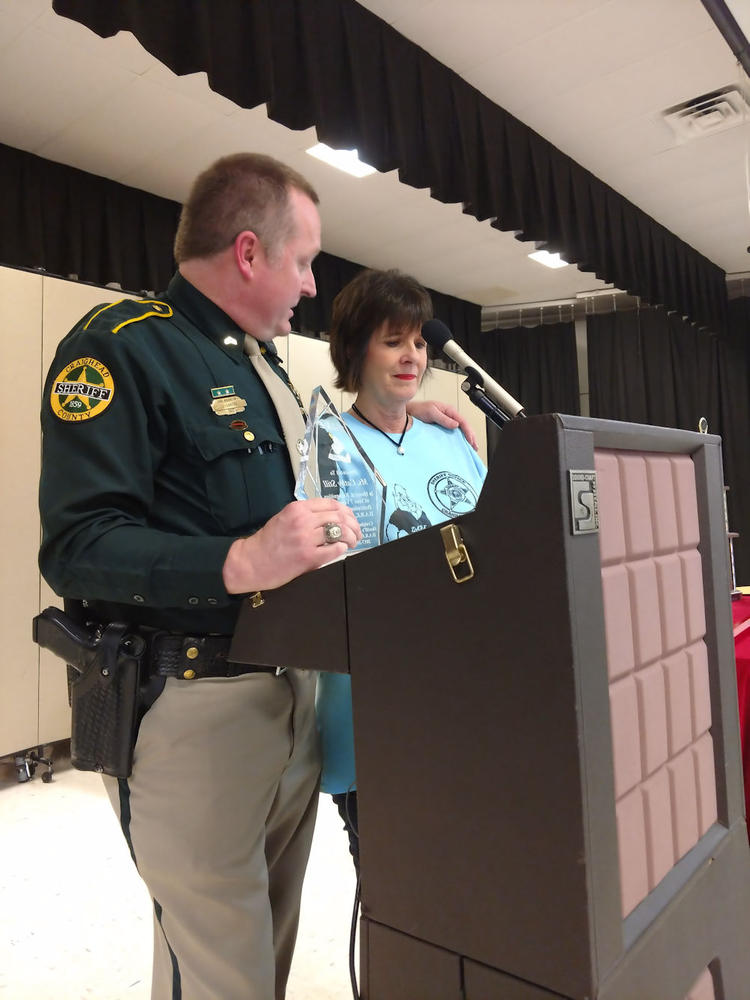 Ms. Still is retiring...
A special Thank You! to Medic One Ambulance Service for providing the shirts throughout the schools, Parker Road Walmart for the cakes, and Westside PTO for the stacks of pizza! DARE provided the sodas and ice cream.