Gary Etter Due to Retire!
08/14/2018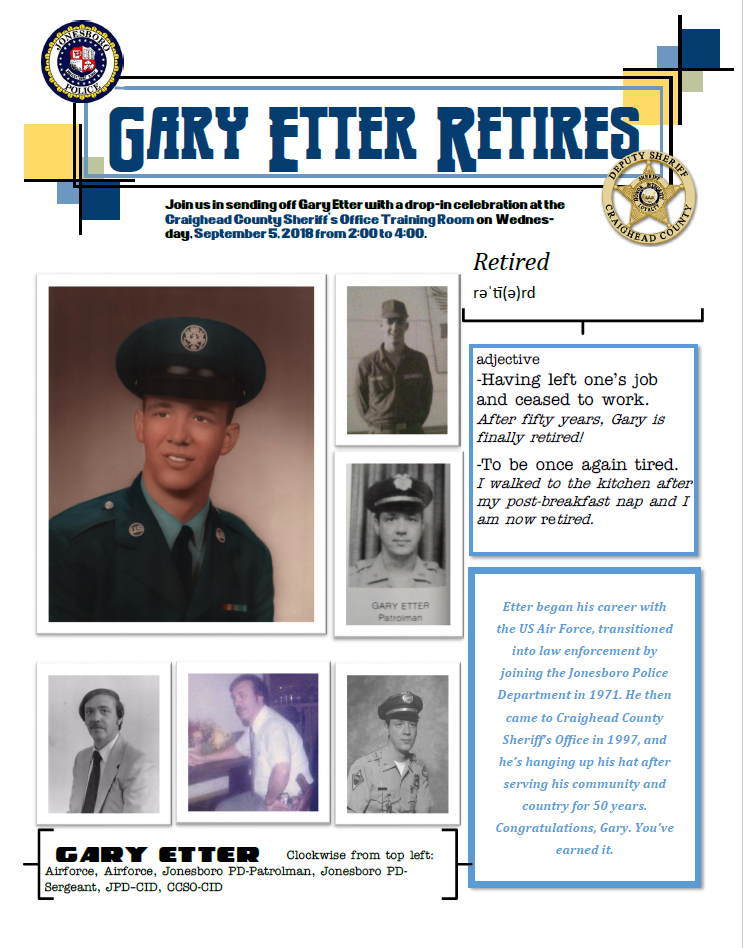 Investigator Gary Etter is hanging up his civil servant hat after 50 years in total service, between Air Force, Jonesboro Police Department, and Craighead County Sheriff's Department. He entered the Air Force in 1968, and three years later he found himself working for the Jonesboro Police Department where he graduated the academy in 1972. He worked his way up through the ranks, ending up in the Criminal Investigations Division. Upon retirement from JPD, he came to Craighead County Sheriff's Department to work in CID, back in 1997. He has been a wonderful officer, and a good friend to many. He will be missed. Congratulation on your retirement, Gary.
For a full page copy of this flyer click here.