Transitions at Craighead County Sheriff's Office
06/02/2016
As the month of May came to a close, Craighead County Sheriff's Office saw the end of an era. Sgt. Rusty Grigsby officially retired May 31, 2016 from the Craighead County Sheriff's Office Criminal Investigations Division, concluding a distinguished career spanning three decades. He is never going to be far from law enforcement, though. We wish him Godspeed in all his endeavors.
We are happy to announce the promotion of Investigator Ron Richardson to sergeant. Sgt. Richardson began his career at Poinsett County Sheriff's Office in 1988, and he worked at Marked Tree PD, Trumann PD, and Saline County Sheriff's Office before finding his home here at Craighead County Sheriff's Office in September 2000. He has worked as a Detention Officer, a Deputy, and moved into CID as an Investigator in 2006.
Congratulations to both Grigsby and Richardson on their new chapters in their lives.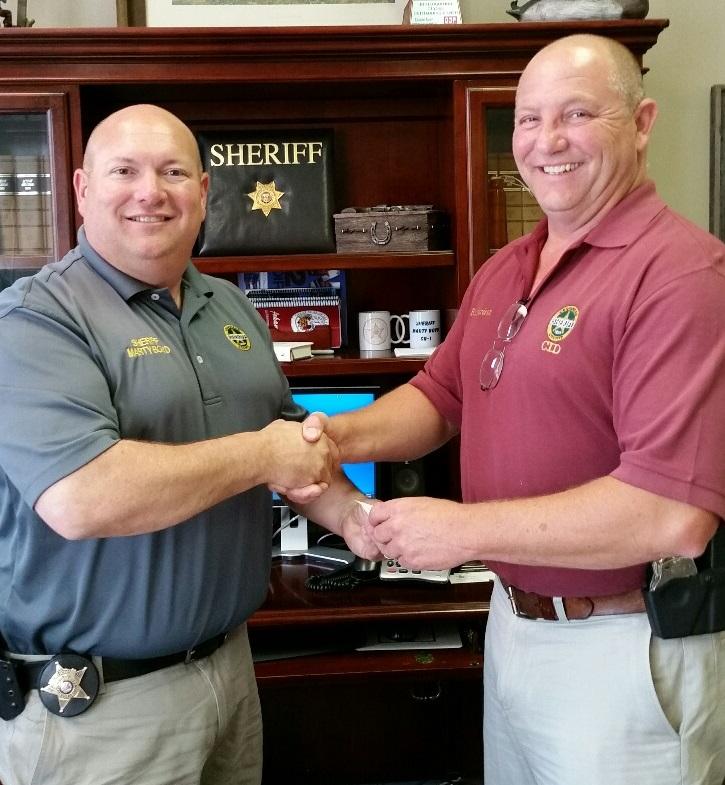 Sheriff Marty Boyd presenting Sgt. Richardson his sergeant bars.