CCSO Hosts MRAP Course
06/14/2016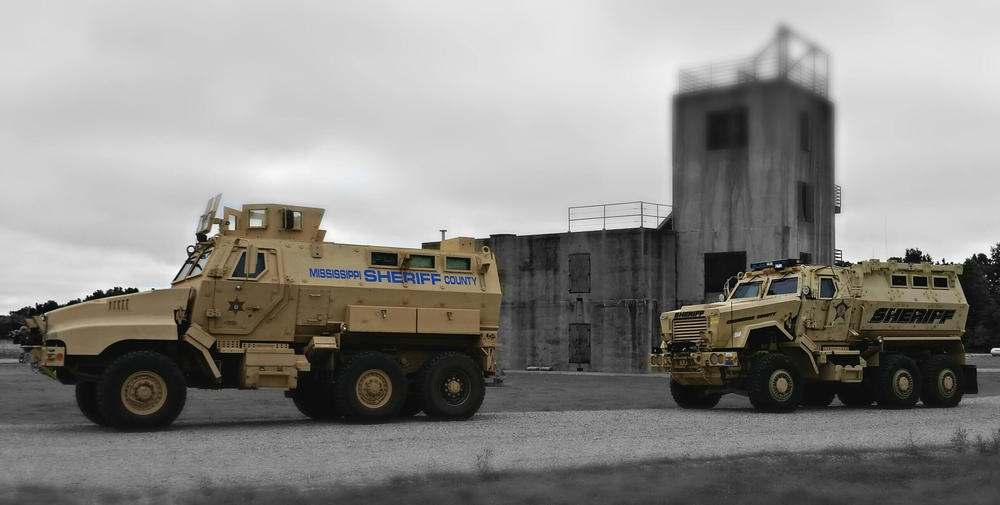 The Craighead County Sheriff's Office was proud to host a MRAP Operators Course for Arkansas Tactical Officers Association Northeast Arkansas Team members, sponsored by ATOA. There are twelve students attending the class from five departments: Craighead County Sheriff's Office, Greene County Sheriff's Office, Mississippi County Sheriff's Office, Paragould Police Department, and West Memphis Police Department. The class was led by Kurt Delia, President of Delia Tactical, and covered driving basics, operator safety, communication, and pre-trip inspection of the vehicle. The course was split between class instruction and hands on driving at Craighead Forest Park. The terrain at the park was a good representation of what the Special Response Team may encounter while deploying the MRAP, including rocky/sandy soil, tall grass, boggy wetlands, and hilly areas. These vehicles have proven their worth as department assets, most recently during the standoff at Arkansas State University as the Craighead County Sheriff's Office MRAP was used as cover by the Jonesboro Crisis Negotiator Team to help bring a peaceful end to the standoff.
Here are some videos of the students getting a feel for how the MRAP handles:
---
MRAP stands for Mine Resistant Ambush Protected and was designed to withstand improvised explosive devices (IED) by using armor plating hulls, run-flat tires, armor plated windows, blast-resistant underbellies, and all terrain suspensions. The Marines utilize the MRAPs in their police, as well. The vehicle has been adopted into civilian police use to increase safety of law enforcement officers while responding to high risk calls.
---
We at Craighead County Sheriff's Office want to thank the ATOA for sponsoring the course and allowing us to host it. Thank you to Kurt Delia of Delia Tactical for coming to Arkansas and sharing his knowledge. For information regarding information contained within this article, contact Randy Sharp rsharp@craigheadso.org