United Way Says "Thank You" In a Grand Way!
08/09/2016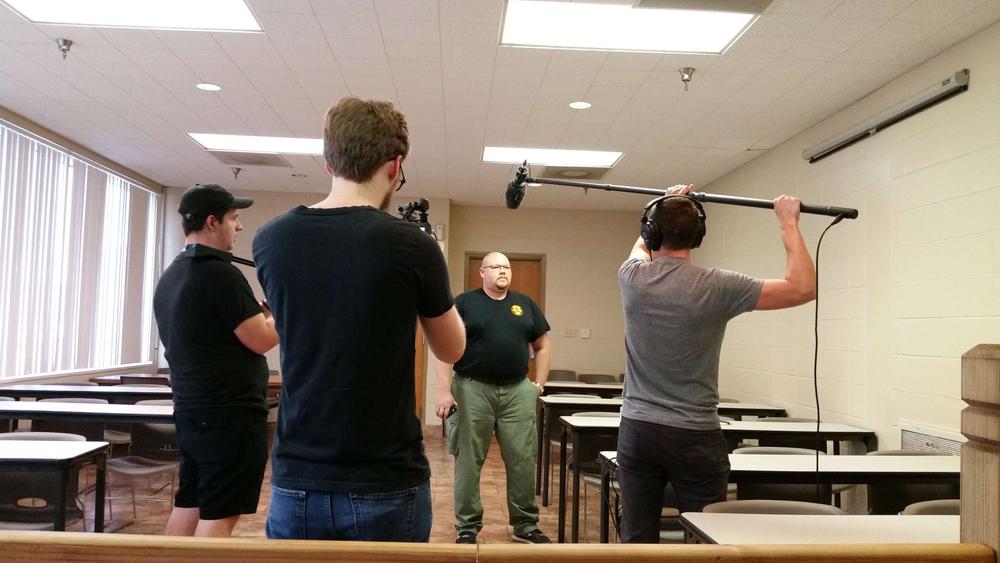 Anthem Pictures helps sell the premise while capturing the moment!
Anthem Pictures paired up with The United Way to surprise the Craighead County Sheriff's Office Information Systems Director, Preston Hines on Tuesday August 9, 2016. The conspiracy included Sheriff Marty Boyd, Chief Rick Thomas, Captain Justin Rolland, and Hines' assistant, Dana Simpkins. The collusion involved making Preston believe we were having a meeting regarding body cameras, but in fact, we just need to make sure he was in the office at that specific time and not on a service call.
The guys from Anthem were so fantastic in selling this, too. They were mid-interview with Preston when we heard Trey Stafford on a bullhorn, "Preston…We're looking for Preston Hines." In walks Trey, followed by the Valley View Cheer Squad, and an entourage from The United Way of Jonesboro. They were tossing mylar streamers and had a bouquet of balloons for Hines.
| | |
| --- | --- |
| | |
| | |
Paula Brown and Cecilia presented the appreciation plaque to Preston and an explanation as for why they were there. Preston donates to the United Way, and his donation allows for the Backpack Program. Cecilia is one of the kids who benefits from this program, and she wanted to thank Preston in person. The Valley View cheerleaders led a cheer for Hines, holding their "THANK YOU" signs.
The United Way has partnered with The Food Bank of Northeast Arkansas to provide kid friendly food for program enrolled kids. "The students take their backpacks home knowing they will have food for the weekend. Items are included for breakfast, lunch, dinner, and snack for Saturday and Sunday." The Food Bank provides more than 800 backpacks each week and the program is free of charge to both the school and the kids, thanks to the generosity of the United Way, individual donors, and other grant partners.
If you would like more information on how you can help, contact The United Way at 870-935-3658 or The Food Bank of NEA at 870-932-3663.
Any time you have Trey Stafford on the scene, hijinks are sure to follow. Today was no different, and it wasn't long before Trey was viewing the world from the visitation glass!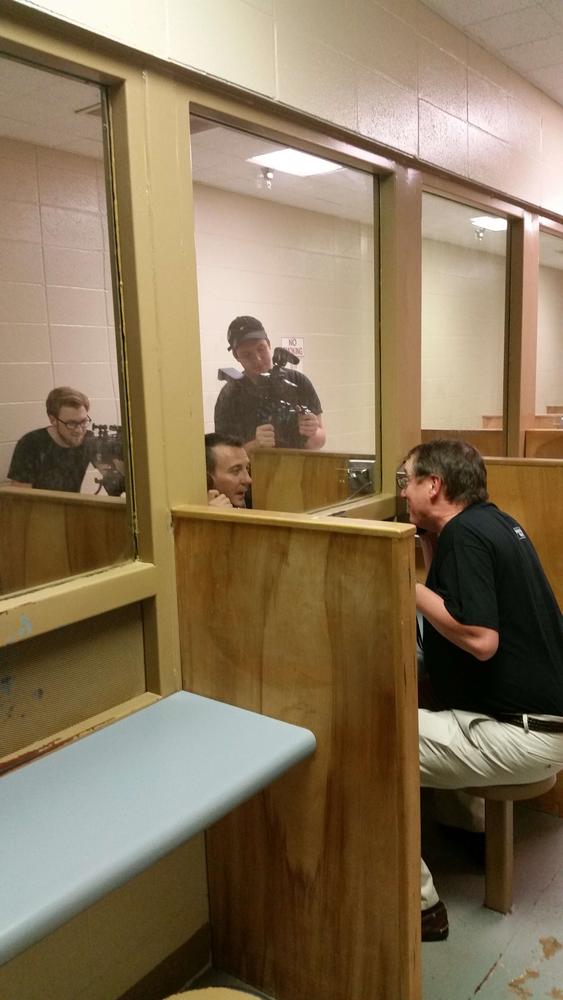 Kenny & Crew with Anthem Pictures are Trey's lifeline to the outside!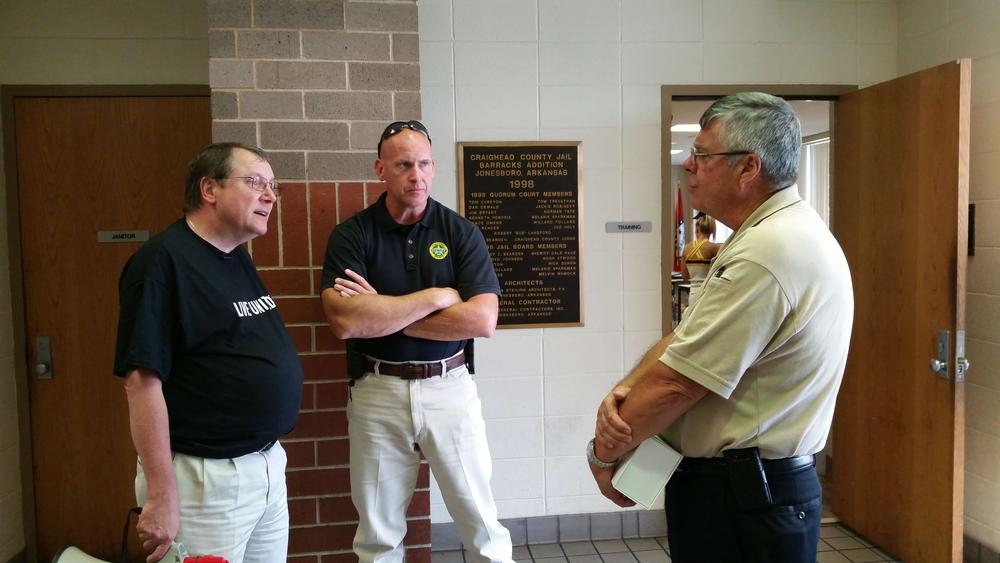 Trey Stafford, Cpt. Justin Rolland, and Chief Rick Thomas
A special thanks to the Valley View Cheerleaders:
Hadley Rose Grisham, Ashley Graf, Presley Johnston and Carson Watson.
Also, thank you to Shaila Creekmore with The United Way for making this all possible.