DWI Presentation at BIC
09/03/2016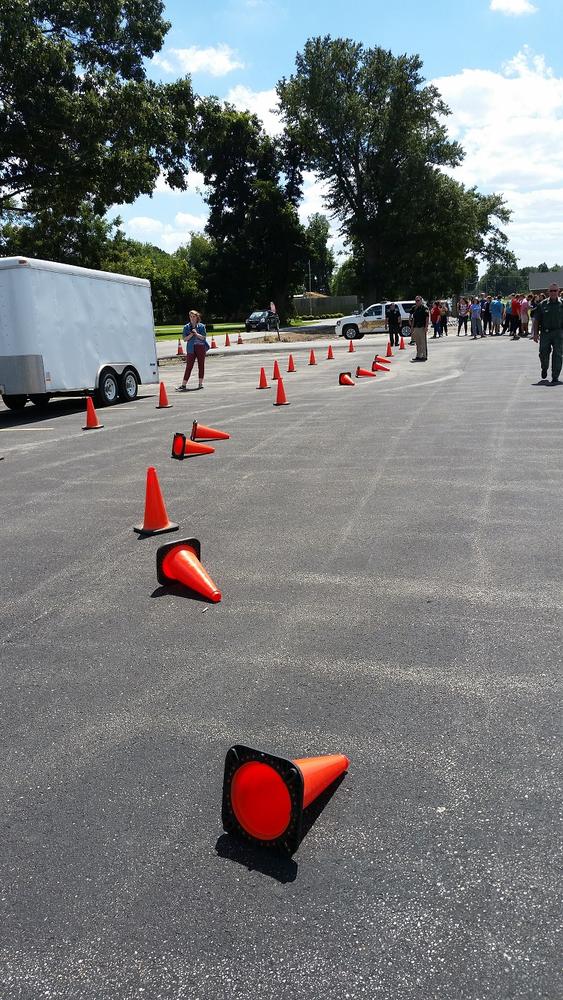 These are just traffic cones, but they represent the damage that drinking and driving causes.
Buffalo Island Central hosted a Teen Driving Workshop on September 2, 2016 held by the Craighead County Sheriff's Office emphasizing the dangers of drinking and driving. Using a course set up in the parking lot next to the gym, a pair of golf carts, and specialized goggles that simulate .08 intoxication and .20 intoxication, the deputies worked with the teens through the course and demonstrated how drinking impairs all aspects of driving. Alcohol tells your brain you can do things you actually can't, and these demonstrations are a way to show adolescents the dangers of trying to drive drunk.
A shout out to The Arkansas State Police and Monette Police Department for taking part in this presentation. The Chief even showed the kids even a skilled driver like himself had trouble navigating the track with the drunk goggles!