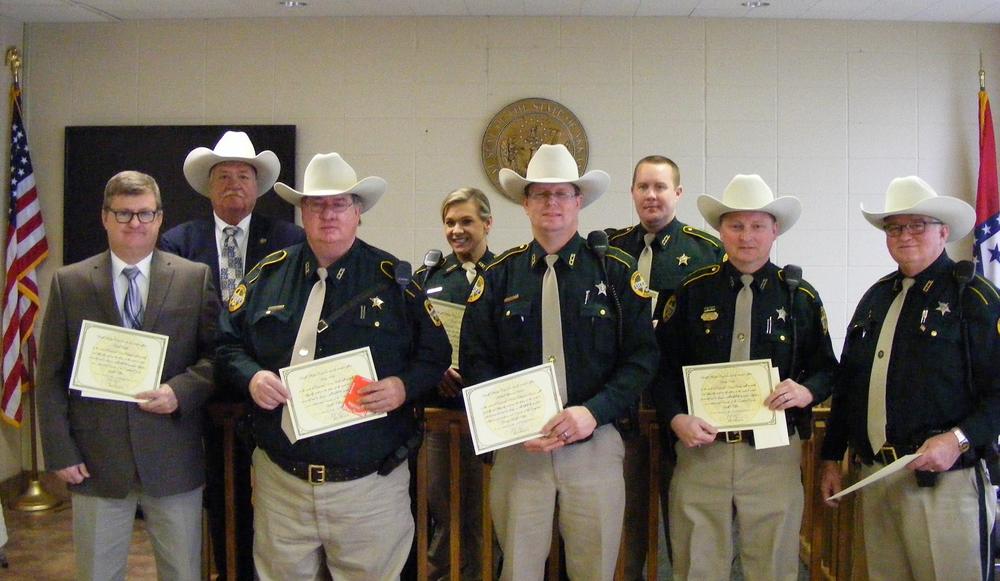 Front row-L to R: Investigator David Vaughn, Cpl. Jerry Roth, Cpl. Shannon Simino, Cpl. Jamey Carter, Cpl. Bob Sharp
Back row- L to R: Investigator Gary Etter, Cpl. Jeania Burns, Cpl. Brian Skinner
On January 1, 2017, nine deputies were awarded the rank of Corporal. Corporal is a rank earned by longevity within the department. It is an incentive to retain trained and experienced officers within the department, thus providing better service to the community. Congratulations to these exemplary law enforcement officers and thank you for your dedication to the Craighead County Sheriff's Office.