Brookland Middle School Hosts Breakfast with a Cop
03/17/2017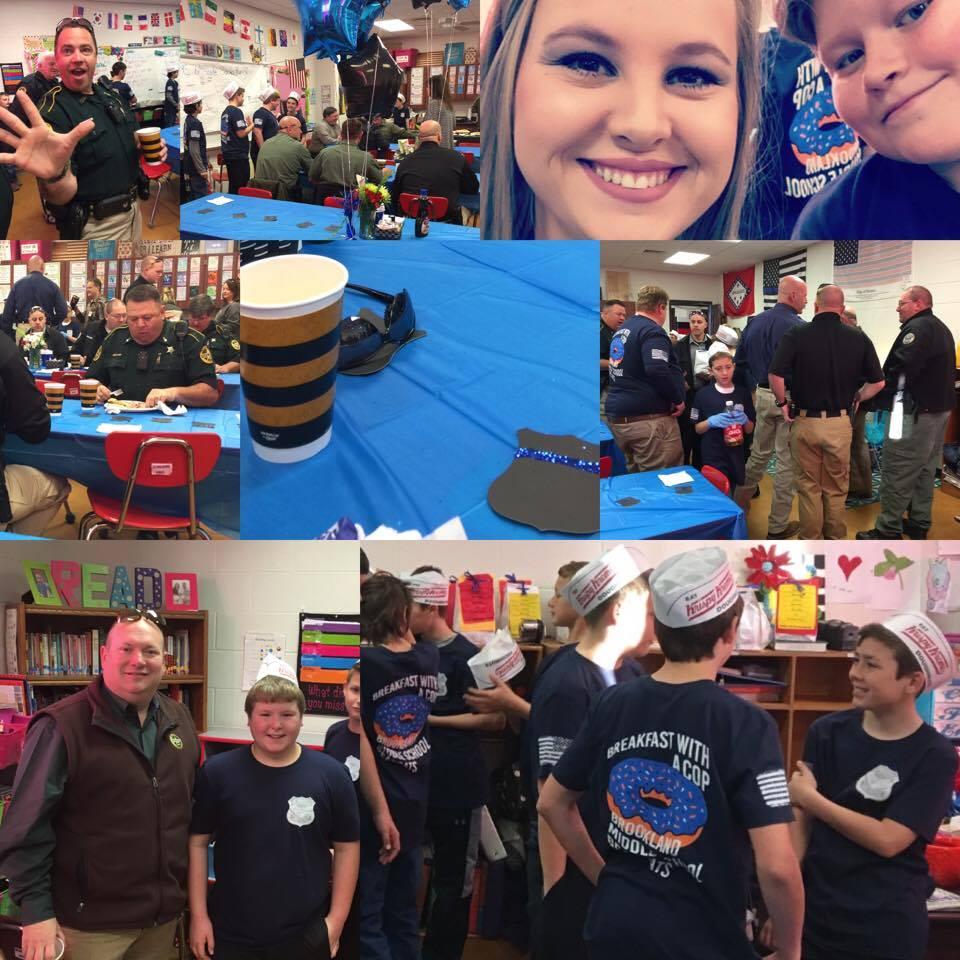 Brookland Middle School 6th Grade class pulled out all the stops showing their appreciation to the Law Enforcement Community this week during their Breakfast with a Cop event. These incredible kids put together a fantastic spread of breakfast foods and beverages, decorated the tables with centerpieces and handmade cutouts, and succeeded in creating an overall mood of appreciation for the hard work and dedication each and every member of law enforcement exhibits every single day. The kids put together goodie bags for the officers to take with them, including the meaning of each goodie. For me, the Hershey's Kiss was the best, with "To show you our love for all you do."
Thank you to everyone who played a part in putting this together. This was a mutually beneficial event for building strong relationships between law enforcement and these future leaders.
To see more photos and the story from KAIT's Mallory Jordan, you can follow this link.
You can also head over to our Facebook page, to see this and other stories!