End of an Era-Burcham Retires
04/11/2017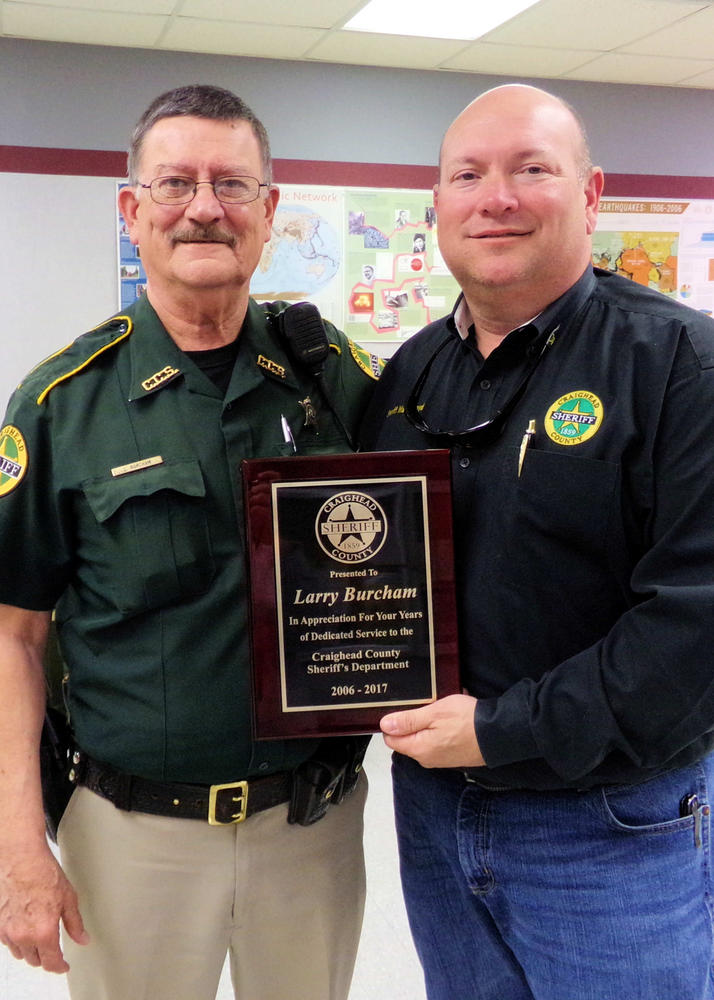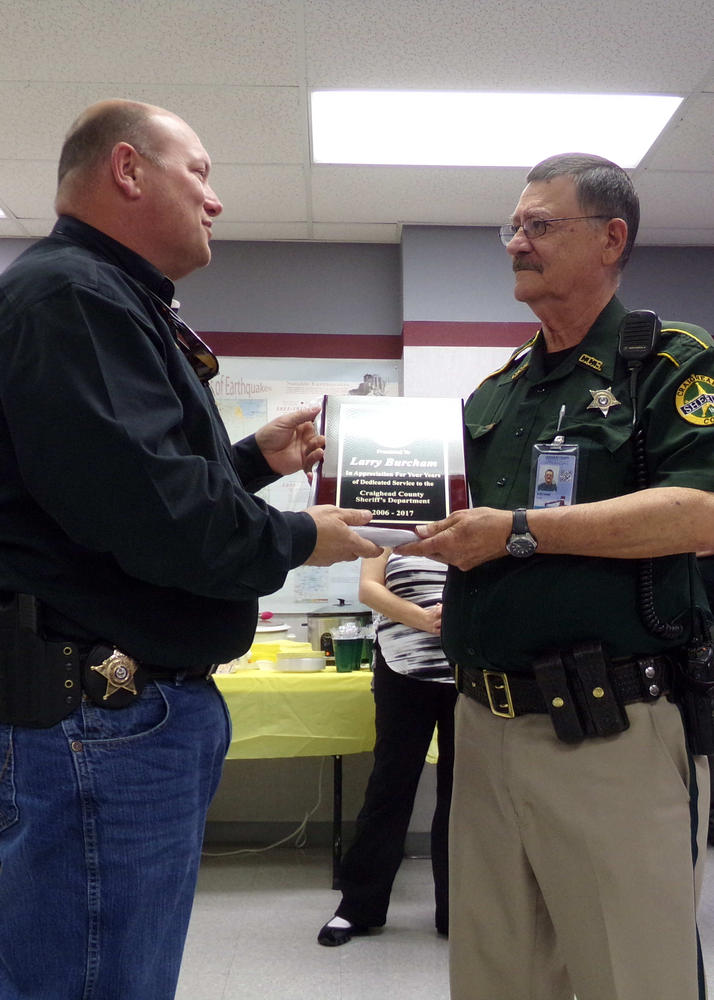 On April 7, 2017, the Craighead County Sheriff's Office and the Courthouse bid farewell to Bailiff Larry Burcham. Larry's career spanned 4 decades and two departments. Many know Burcham from working security at the Convocation Center, as he spent many years in that capacity. Regardless of how you know Larry Burcham, if you met him, you came away with a story. He left an indelible mark on everyone he touched.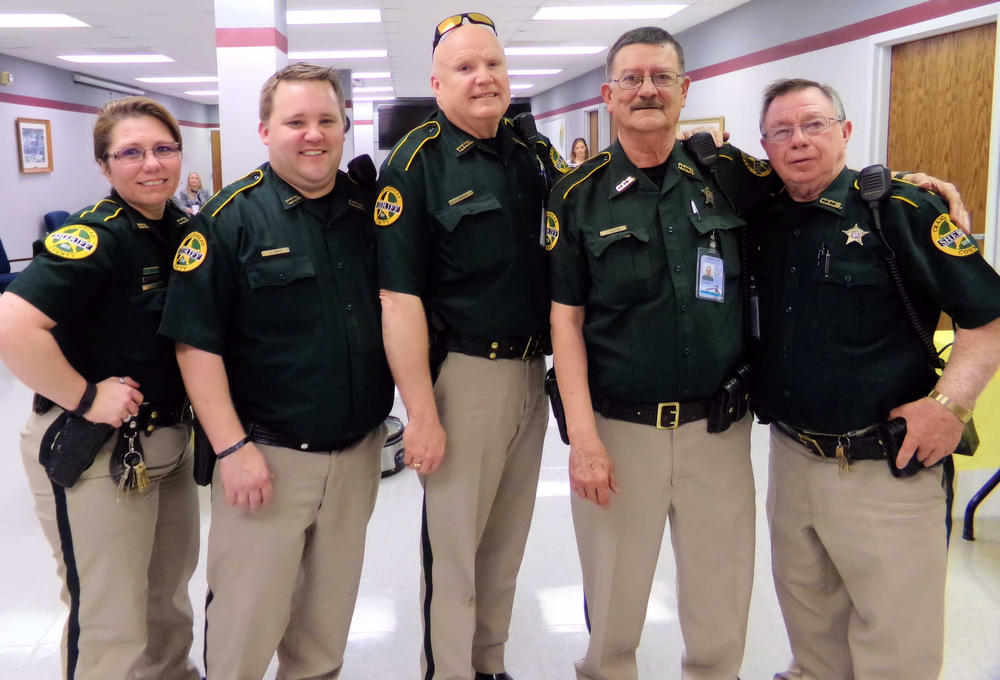 Not many people can say they spent forty years working in a single industry. Larry Burcham did exactly that. He began his career in law enforcement as a reserve officer for Jonesboro Police Department in 1977. He worked in that capacity for three years before becoming a full-time police officer for the department in 1980. Fast forward twenty-five years to Burcham's first retirement in 2005, to which he became a reserve deputy for the Craighead County Sheriff's Office immediately upon retirement. A very short time later, he started working as a part-time bailiff for the county. It was a year later, Larry came on board as a full-time bailiff. He worked for eleven more years and Burcham announced his second retirement.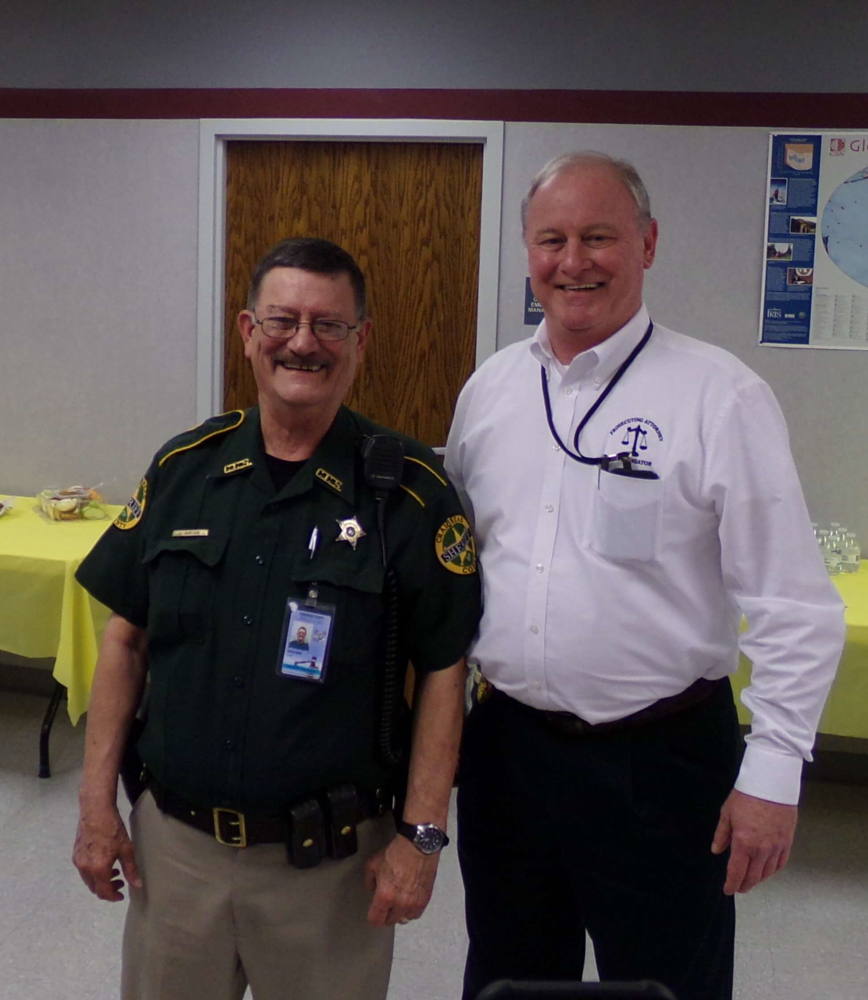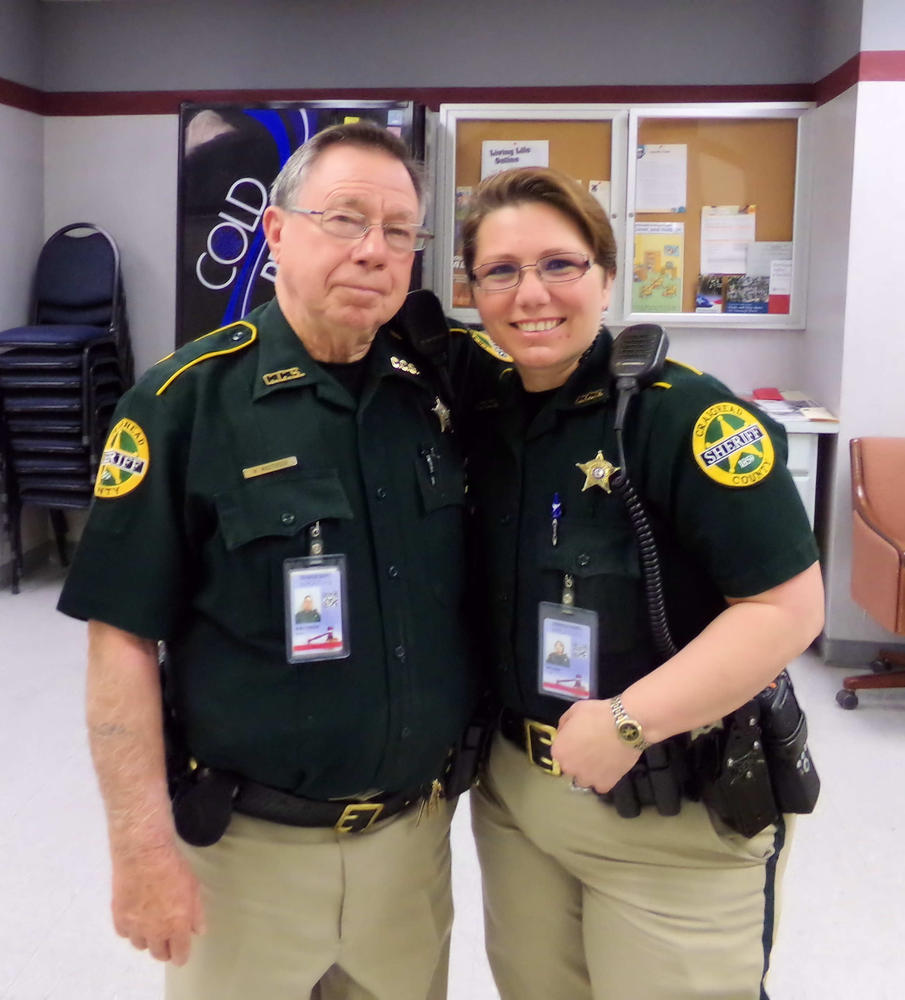 The basement of the Annex was chocked-full of friends and colleagues from several departments all to send him off. Sheriff Marty Boyd and Chief Rick Thomas presented Larry with his retirement pistol, a plaque, and a heartfelt Thank You! for his service. When I spoke with Larry as I was leaving, he told me about what that day meant to him. He spoke of his good friend, Jessie Hanks, and how he and Jessie were supposed to retire together. Jessie wasn't able to retire on his terms, as he passed away from cancer two years ago. Larry wore Jessie's uniform shirt on his last day of work as a tribute to his friend.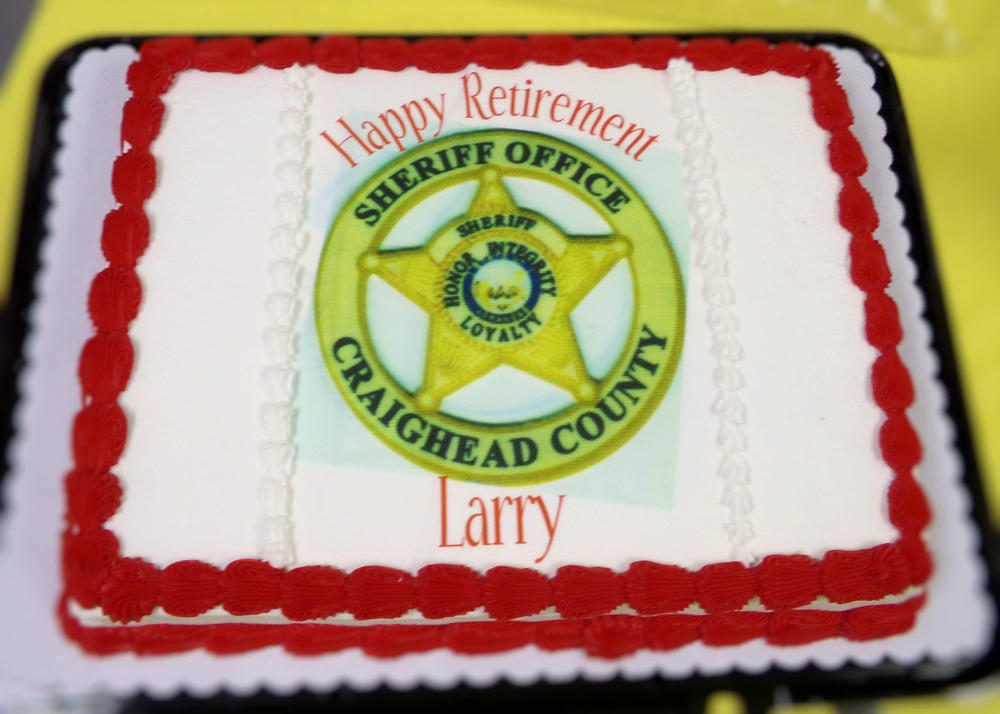 Larry Burcham spent more than half of his life dedicated to serving and protecting the citizens of Jonesboro and Craighead County. When I asked his peers for stories of their time with Burcham, each smiled, and said I have to think about which I want to tell you, there are just so many to choose! We should all want to know that we spent our time on this planet leaving people better than we found them. Burcham did exactly that.
We here at the Craighead County Sheriff's Office and Detention Center wish you all the best, Larry. Sincerely, thank you for all your years of service to your community.