DARE Graduation in Bay
05/06/2017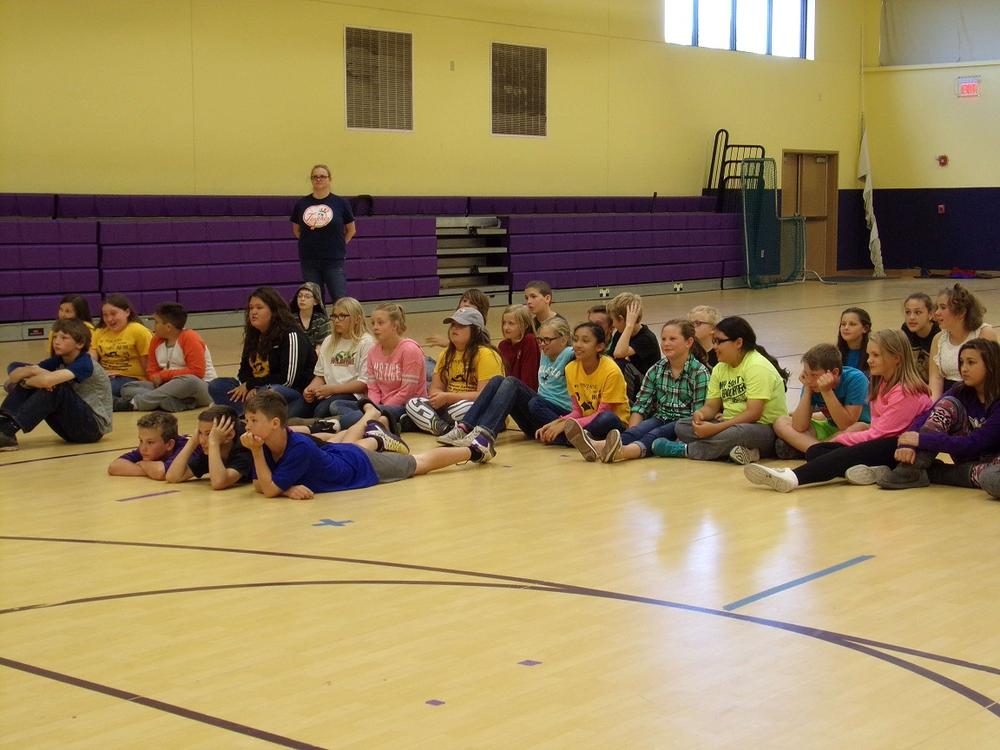 Bay Elementary held its 5th grade DARE graduation this afternoon. As part of the graduation, Craighead County Sheriff's Department K9 officers Deputy Matt Kirby with Renko and Deputy Brock McFarlin with Arko demonstrated the skills of the K9's. Both dogs are trained in tracking, narcotics detection, and protection. Deputy Kirby opened the floor for Question and Answer and these kids had some great questions.
---
Officer Jamey at times receives gifts from his students, but this year is the first time he received a bucket of chicken. The idea came from the beginning of the year when the kids discovered Officer Jamey likes chicken.
---
Sheriff Marty Boyd came to the graduation to make sure each of the kids know he and the Craighead County Sheriff's Office are dedicated to their success.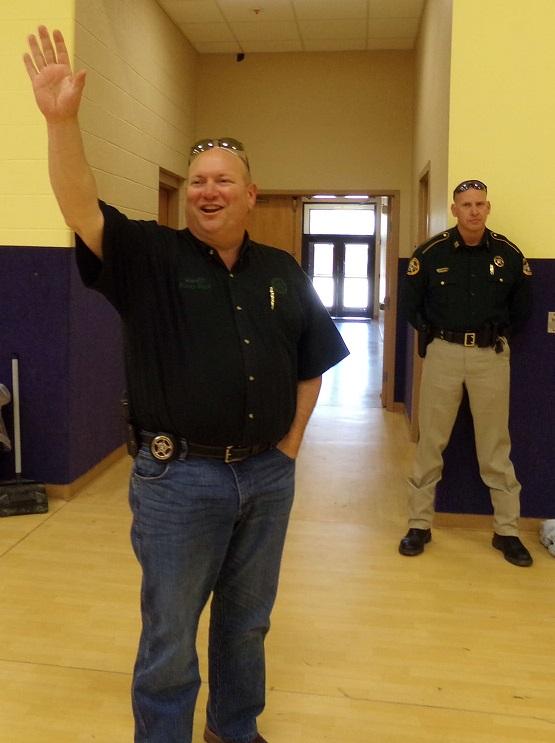 ---
Captain Justin Rolland and Lt. Mike Miller brought out the MRAP for the kids to explore.
---
Essay Winners: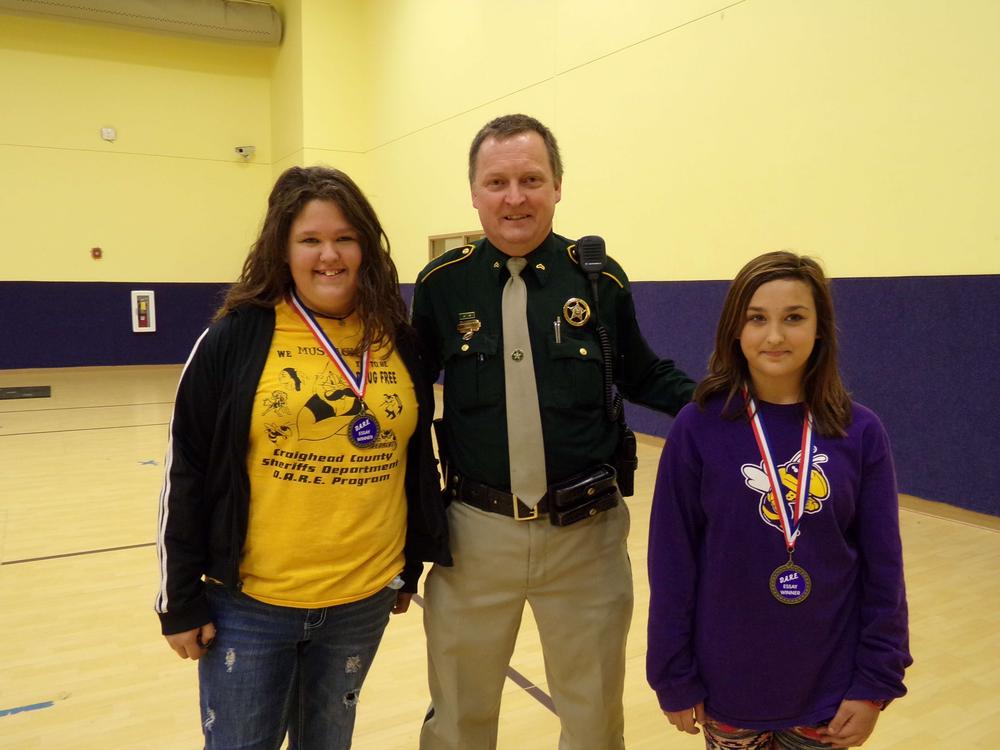 The essay winner for Ms. Johnson's class was Shelby Vojta.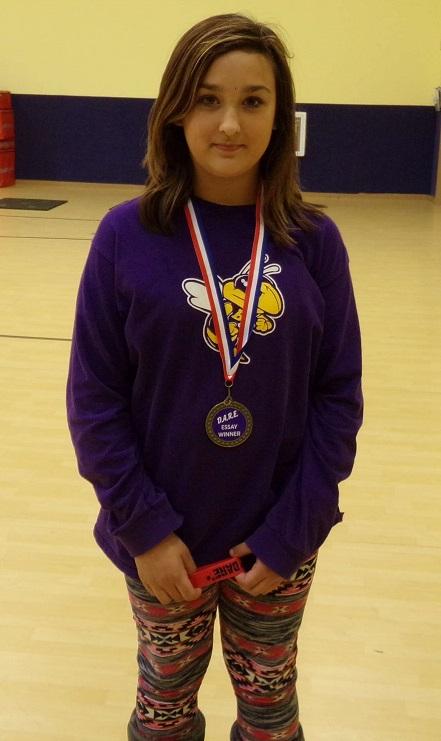 The essay winner for Mr. Hutchison's class was Gabby Hillis. Gabby was also the Overall winner, and received the iPod.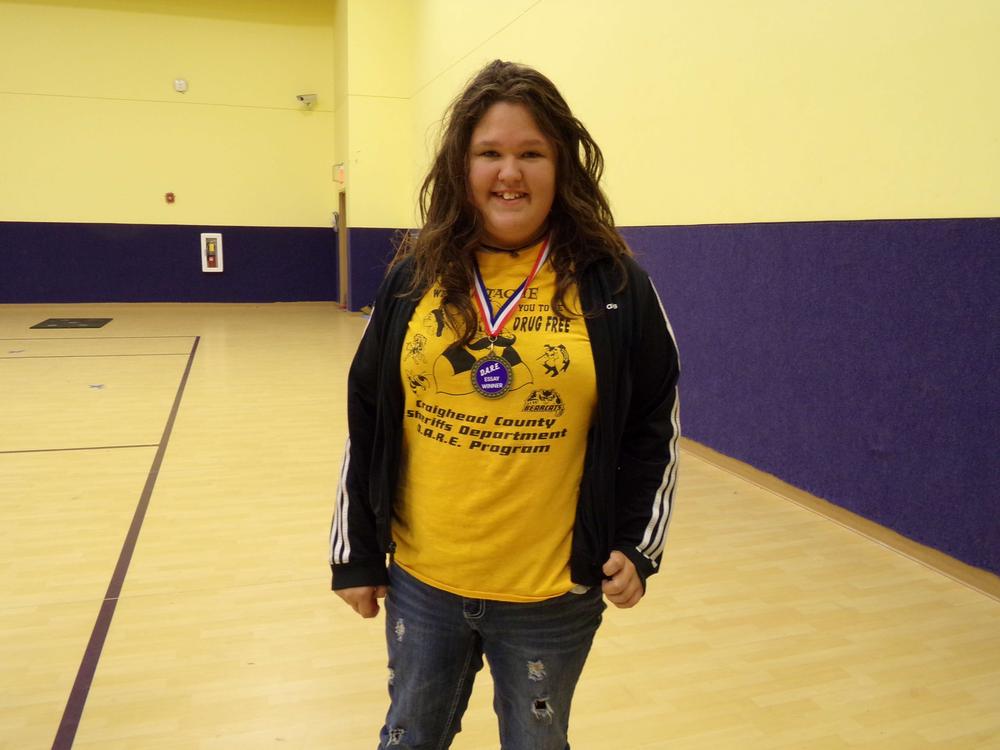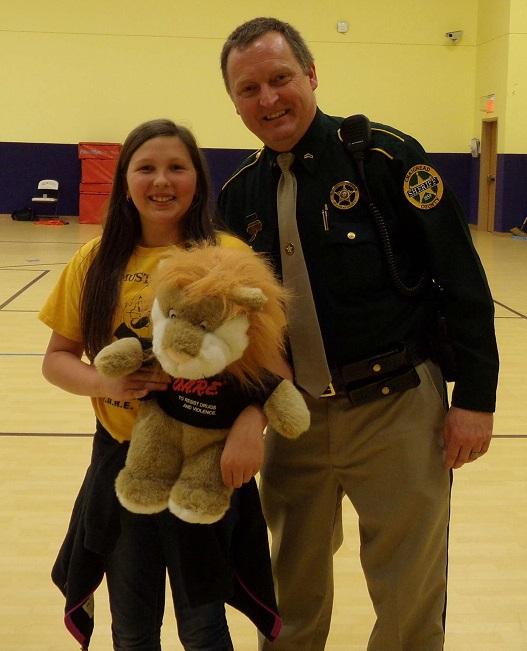 The Outstanding Student and winner of the DAREN was Addison Staggs.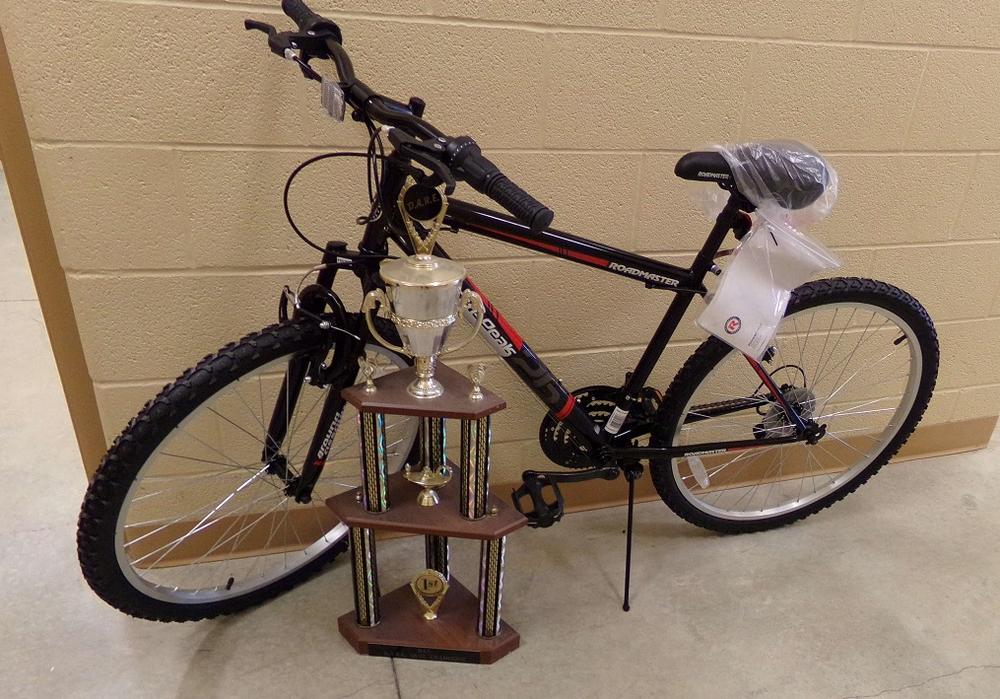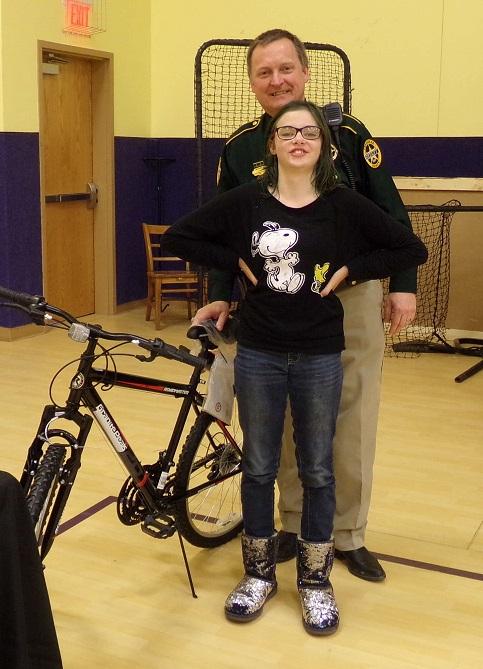 The winner of the bike, Zoe Morton, is obviously proud!
---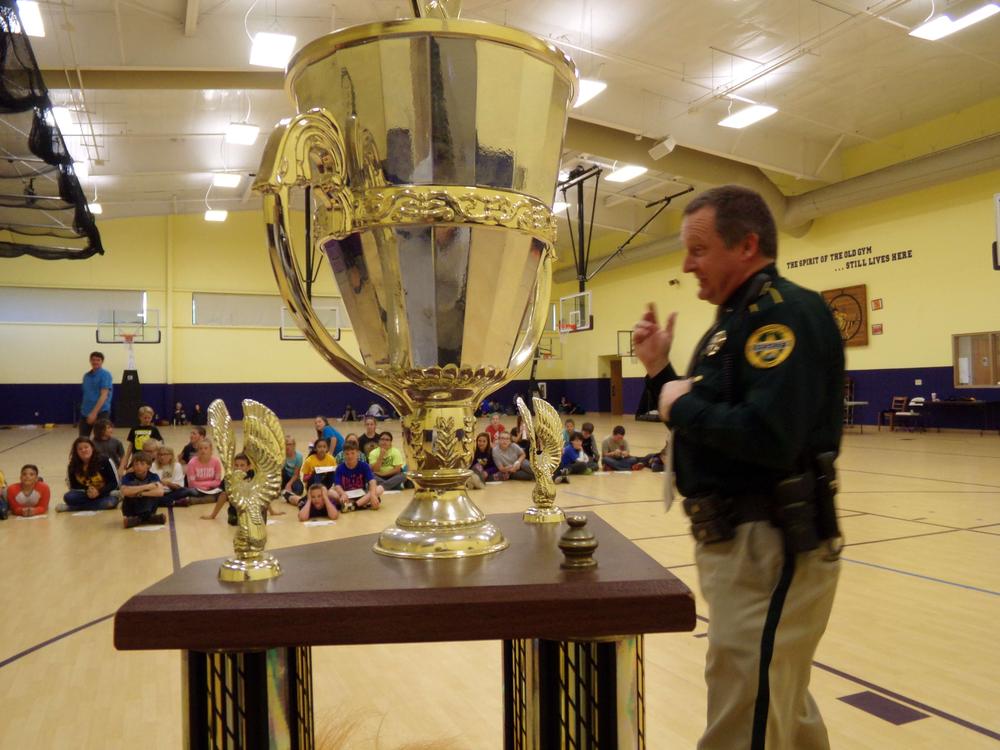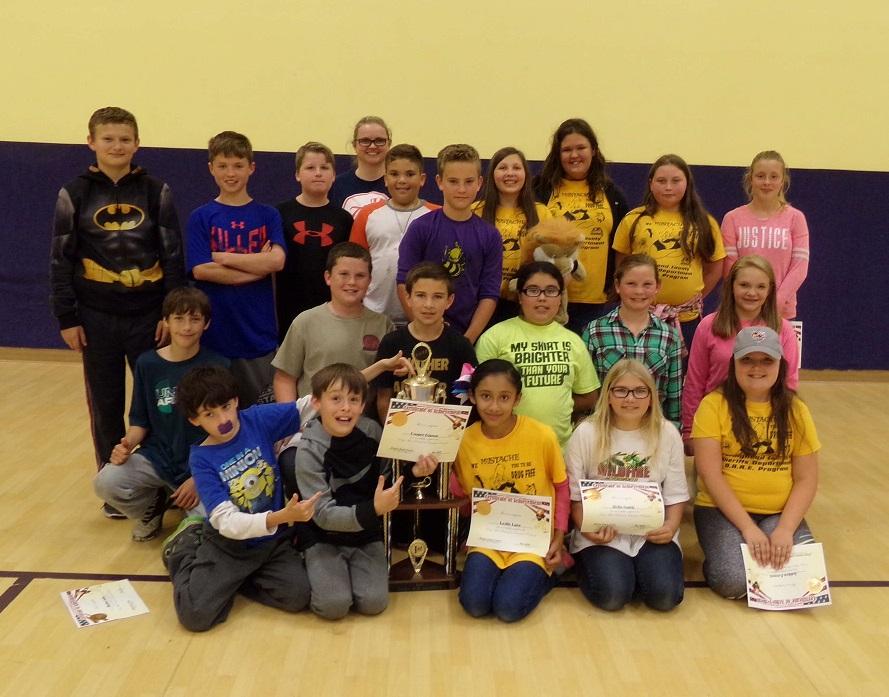 Ms. Johnson's class was the winner of the trophy with a class average of 101.9%
---
DARE is a combination of drug awareness and education, combined with learning how to make better choices. Learning how to make good choices in bad situations is often the difference between success and failure. We are the sum total of the choices we make, and each decision has a consequence. Some have good consequences, and some have bad consequences. DARE provides the information and support these kids need to get a good start at life. It is through the added support of their families and the community that reinforces the lessons learned through this program.