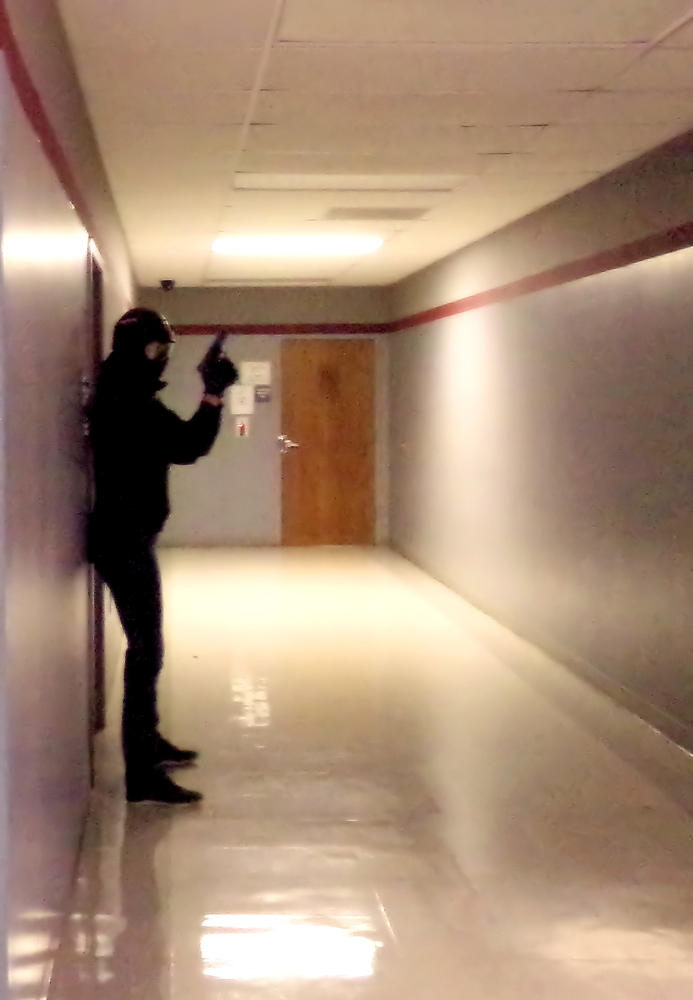 The US Homeland Security Department and the majority of federal agencies agree the definition of active shooter is:
An individual actively engaged in killing or attempting to kill people in a confined and populate area.
This definition is very specific as the intent of the event, however there is no definitive means by which it is carried out. While most active shooters do use firearms to perpetrate their crime, these people are known to use whatever they have available to carry out their plan. Most active shooter situations unfold so rapidly, the actions of those first responding and the occupants of the building have the potential to change the outcome of the situation. But first, they must be physically and mentally prepared to face the challenges of an active shooter.
ALICE Training Institute, Alert Lockdown Inform Counter and Evacuate, has compiled a list of characteristics from various police and sheriff's department policies regarding active shooters.
Active shooters are likely to engage more than one target.
Active shooters' intention are usually an expression of hatred or rage, rather than financial gain or motives associated with other types of crimes.
Active shooters often have made detailed plans for the attack.
Active shooters, often, but not always, are suicidal.
The nature of the situation dictates a different approach by law enforcement. Active shooters don't always have particular targets, but they intend to cause as much carnage as possible. Since their mission is steeped in emotion, negotiations are often fruitless. They have taken time to plan, prepare, and choose their site for strategic advantage. While it is a crime of passion, it isn't spontaneous. Law enforcement has to react to the threat accordingly.
This is why our officers train using real locations, using role players, and a non-lethal training ammunition. Real-world experience is translated into training in simulated scenarios. The Craighead County Courthouse and Annex Building was the training facility for the Reserve Class 2017. There were instructors on four floors, some with stationary targets and others with live "bad guys" who were shooting back. The class came out with bruises, an adrenaline dump, and new awareness of how to appropriately respond if they are faced with an active shooter.